Where Bands Got Their Names
It's time to at where various bands got their names.  
Simple Minds comes from a line in David Bowie's "Jean Genie."  "Radiohead" was copped from the title of a Talking Heads song on their 1986 album, True Stories.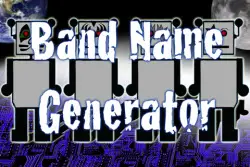 Killing Joe was based on a Monty Python skit about a joke that was so funny that it actually killed people.  
Foster the People was originally known as "Foster and the People," but people kept mishearing it so they just changed it.  
The Jane's Addiction offshoot Porno for Pyros got theirs from a booklet for fireworks.  My Chemical Romance comes from the title of a collection of stories by novelist Irving Welsh.  
And Vampire Weekend was based on an amateur film once made by singer Ezra Koenig.