Where the Local Currency Features Pictures of David Bowie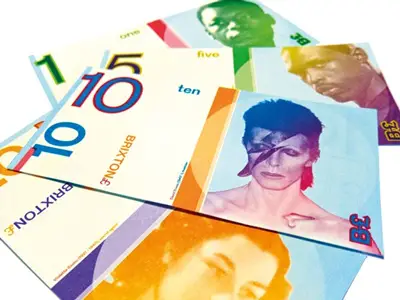 Brixton, England, is one of those places that has fallen on hard economic times. In an effort to keep the good citizens of Brixton spending their money in town, the local businesses have created something called the Brixton pound (B £).
The B £ is equivalent is one British pound and can be spent just like the pounds with Her Majesty's portrait on it.
Instead, the bills feature local Brixton celebrities like David Bowie. Legal tender–but only in Brixton.