Which music sites are tracking you the most?
Almost every website logs your visit through cookies, pixel tracking, and device profiling. That includes a lot of music sites.
A new study by Surfshark examined a variety of music sites to find which are the most invasive when it comes to tracking us online. They also looked at the safest.
Let's start with a general overview of who's tracking who.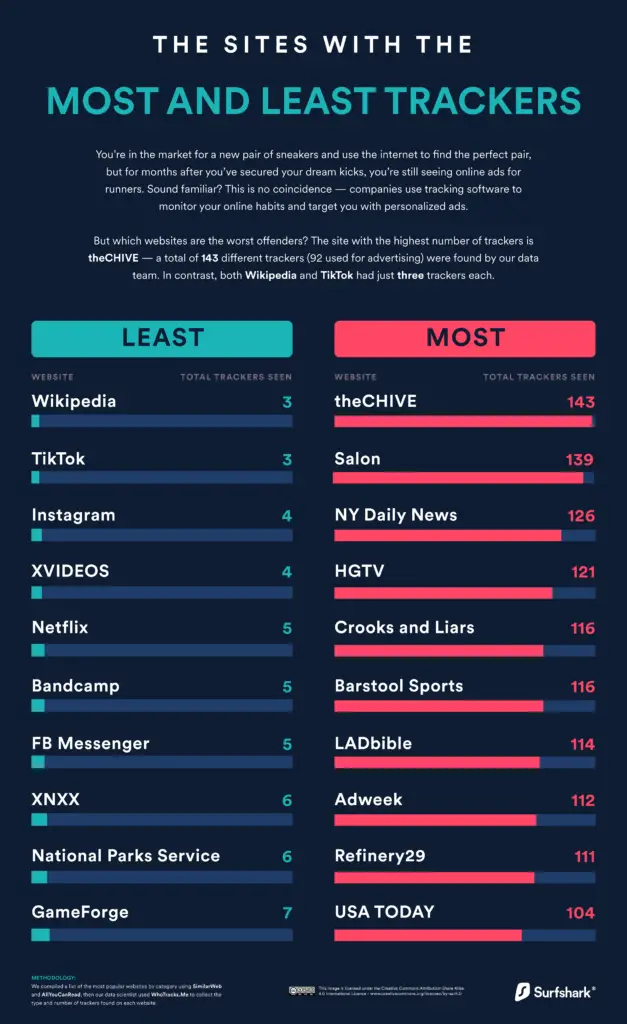 Now let's look at music sites.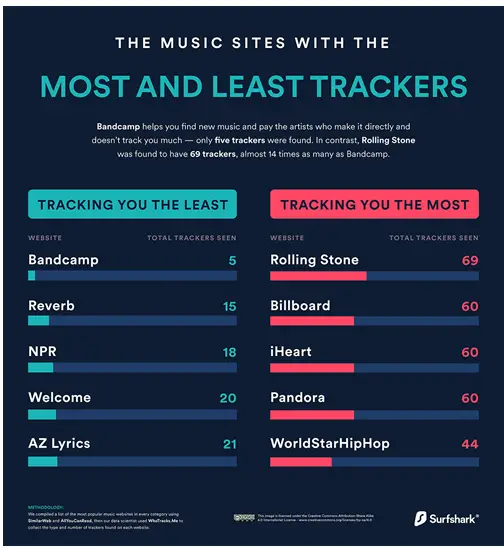 What can you do? Read up on things here.