Which streaming music service came out on top in 2019?
Spoiler: It was Spotify.
But what's interesting is that according to MIDIA Research, its market share is exactly where it was at this time last year and the year before: 35.6%. Weird.
The subscriber market share numbers–the way 304 million people are divvied up–go like this:
Spotify, 35.6%
Apple, 18%
Amazon, 13%
Tencent, 10%
Google, 5%
Deezer, 3%
Pandora, 2%
MelON, 2%
All others, 11%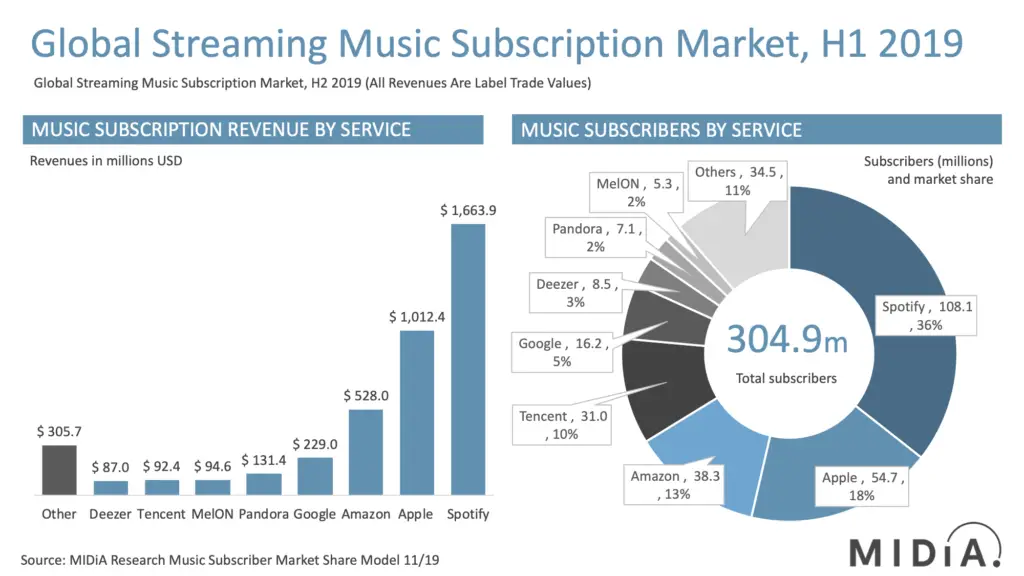 Some great analysis can be found here.