Which Vinyl Re-issues Use Original Analog Masters?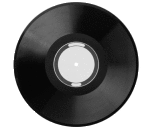 Here's another question from the inbox:
Hi Alan
Do you know what vinyl reissue labels use the original analog master tapes?
I'm finding it rather difficult to find information on where the labels are getting their masters from. Some labels like Light in the Attic and Sundazed take great pride in letting you know that they are using the original analog master tapes, and Rhino sometimes lists that information. Other labels like 4 Men with Beards and Scorpio have great titles, but don't list this information and I hear they only use digital masters for CD's for their vinyl.
If you could provide me with some labels that you would recommend and which to avoid that would be greatly appreciated.
Thank you for your time and help.
Adam
Anyone want to take this question?