Whither the Universal-EMI Merger?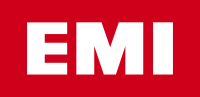 The biggest debate going on in the music industry right now is the question of the proposed merger between Universal and EMI. Should it be allowed to go through? Or will the new entity be so large that have an unfair competitive advantage in the marketplace?
It's an interesting battle. But from where I sit, there's more to it than just market share. It's about who controls the music and at what level.
I couldn't quite articulate it until I ran across this item from ReadWriteWeb:
I'll leave the details of the Universal-EMI merger to someone else to argue over. The bottom line is that nearly two decades after MP3, more than a decade after the iPod, in an era flowering with the likes of Pandora, Last.fm, Spotify and SoundCloud, these guys still don't get what they're up against. They're arguing about how best to make the shift from horse-drawn buggy to automobile – when their customers have been driving Ferraris for years. Growing market share should not be the industry's end game. The record company execs need to focus on understanding that the world has changed, and change with it.
Listen, we need a strong and stable music industry infrastructure. But the record industry also has to be willing to meet the needs and demands of the consumer. There needs to be transparency and swiftness when it comes to licensing music for digital services. And the price needs to be in line with market realities.
The last thing we need is someone or something that holds back innovation in the digital space.