Who Are the Most Evil Musicians of All Time?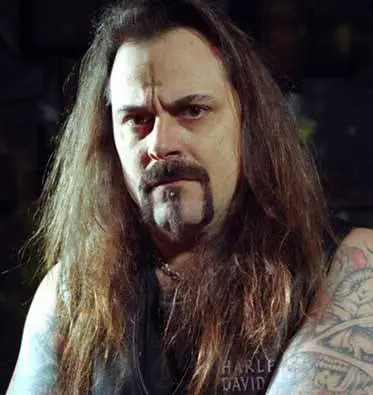 Glen Benton of Deicide.Consequence of Sound has created a bracket of musicians they declare to be truly, truly evil and are asking readers to vote.
The selections include Phil Spector (convicted of murder), GG Allin (all-round nut), Chris Brown (serial abuser), Gary Glitter (convicted pedophile), Insane Clown Posse (weird, but probably just misunderstood), The Eagles (no argument from me), Chief Keef (various legal issues) and, er, Courtney Love.
CoS offers some good choices, but there are plenty of omissions. For example, here are but five.
Varg Vikernes: Death metaller who burned down at least three churchers and stabbed a bandmember to death.
Gaahl: Black metaller known to force people to bleed into a cup so he can drink it.
Gary Tranter: You've probably never heard of him, but he was a guitarist with a band called Broken Linda. His criminal convictions include punching two nuns and chasing a rabbi with a tracktor. He also co-wrote a song about sailing a giant oil tanker into a church.
Glen Benton: Leader of Deicide, the band behind such songs as "Death to Jesus," "Kill the Christian" and "Behead the Prophet."
Charles Manson: He was a friend of one of the Beach Boys and has actually recorded a couple of albums.
Any more nominations?