Who Is Coco Schwab and Why Did David Bowie Leave Her $2 Million?
If you're the kind of David Bowie fan who has devoured all the biographies over the years, you'll have inevitably encountered the name Coco Schwab, Bowie's longtime (43 years!) personal assistant. If Bowie needed anything–from booking a recording studio to weaning himself from cocaine–he called Coco.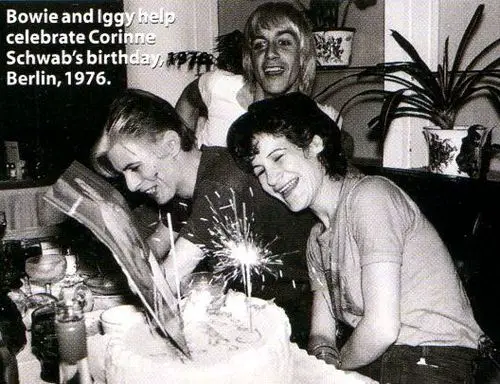 It is no exaggeration that Coco saved Bowie's life on more than one occasion, so it's no surprise that Bowie acknowledged her loyalty in his will by bestowing her $2 million.
The Telegraph takes a deeper look at the Bowie-Coco relationship.
The news that David Bowie has left $2 million to his PA in his willmakes him sound like a very generous boss. But Corinne "Coco" Schwab was much more than the pop star's secretary. By Bowie's side continuously for 46 years, he described Schwab as his best friend and credited her with saving his life in the Seventies when she helped him kick drugs. There were some suggestions that she may have been his lover for a time, and she aroused jealously for her close guard of Bowie, provoking the ire of Angie Bowie.
Schwab started working for Bowie in London in 1973 when she answered an advert in the London Evening Standard from Bowie's management company MainMan asking for a "girl Friday for a busy office." After working in the office for six months, Bowie invited Schwab to become his personal assistant as he toured around America. She appears with Bowie in Alan Yentob's 1974 documentary, Cracked Actor, travelling with the singer around LA.
Schwab increasingly became Bowie's protectorate and guard dog, even towards Bowe's wife Angie. Tony Visconti said in 1986: "Coco kept the irritating people out of his life and Angie had become one of them." Angie Bowie would later blame Schwab for the break-up of their marriage.