Who Is Louder: Lemmy or Justin Bieber? (Warning: Trick Question)
Here's another example of insanity in the Loudness Wars, the crazy notion that cranks up the apparent volume of a recording to absurd levels with the use of compression. This completely obliterates the dynamic range of a song, making the quietest parts sound almost as loud as the loudest bits.
The result is that today's music is sonically inferior to music made more than 30 years ago.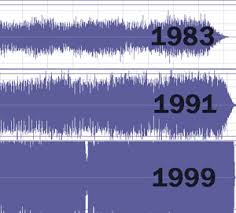 You can hear the results of this over-compressed crap in terms of distortion and feel it as listener fatigue–all because someone music industry knobs thing that people want apparently loudness over audio quality.
Here's a chart from Production Advice that shows the severity of the problem. The worst offender (so far) is Metallica's St. Anger, a record so compressed that it's unlistenable.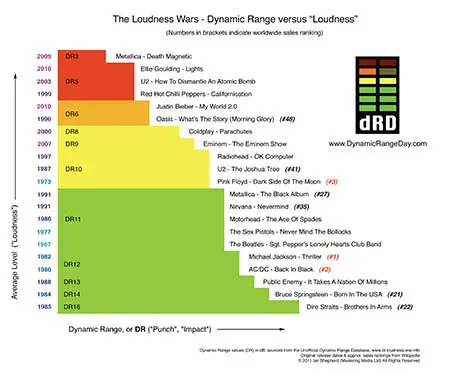 Now go down through the list. Justin Bieber's My World 2.0 was recorded louder than Motorhead's Ace of Spades. That Bieber album is also louder than Nevermind the Bollocks from the Sex Pistols and Back in Black from AC/DC.
At the bottom (actually the top of the list when it comes to good sounding music) is Dire Straits' 1985 album, Brothers in Arms. Now that's how you master an album.
(Link via Irish Alan)