Who Would You Like to See Resurrected as a Hologram? Survey Says…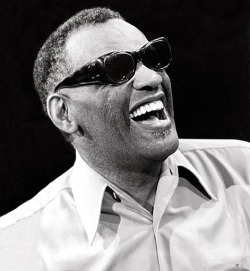 People are still talking about the Tupac resurrection stunt at Coachella.  If he could be brought back from the dead, who else should perform this high-tech Lazarus trick?  
E-Polls conducted a survey of 1,100 people to try and answer this very question.  And the winner of the please-bring-him-back-from-the-dead sweepstakes is…Ray Charles.
Here's the full list:
Ray Charles
Johnny Cash
Elvis Presley
John Lennon
Frank Sinatra
Bob Marley
James Brown
Whitney Houston
George Harrison
Jimi Hendrix