Why Amy Winehouse is Like Jeff Buckley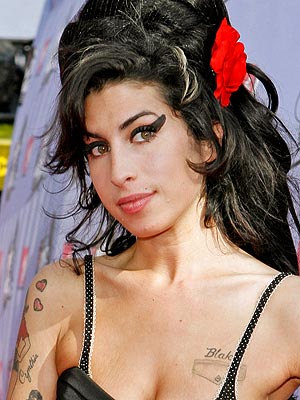 We're hearing a lot about the spike in sales of Amy Winehouse albums since her death on Saturday.  And yes, death can be good for business.  Ask anyone in the Jackson family or at Sony Music.
Since the weekend, Winehouse album sales have shot up 3,400% in America to a total of 55,000 albums. pushing Back to Black into the Top 10 on the Billboard charts.
An additional 110,000 digital downloads were purchase, which is up 2,120%.  Impressive.  (I'll have the Canadian numbers next week.)  
But just like Jeff Buckley–a talent singer who died much too soon–Billboard writer Jem Awad points out that Amy didn't leave behind much.  There are two albums, a couple of B-sides collections and an assortment of odds'n'ends.  Her best stuff was recorded by the time she was 23.  In the four years that elapsed before her death, she apparently didn't do all that much.
Not much of a legacy, really.  Compare that to Jimi Hendrix and Tupac.  They've been dead for a long time but they're still releasing albums.  How much material came out from Sublime after Brad Nowell died?  Michael Jackson left behind material as did John Lennon.  And come this fall, we're going to get more unreleased Nirvana with the 20th anniversary release of Nevermind.
As Aswad correctly points out, Amy will soon disappear into the category of artists who died before they had to chance to fully realize their potential.