Why Canadians Have Every Right to be Proud About Canadian Music (Even With Bieber)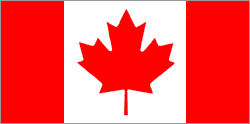 Put aside any musical biases, preferences and prejudices you may have for a moment and read this article from the Windsor Star. Yes, Bieber may suck and you're in danger of cutting your own throat every time you hear "Call Me Maybe," but just step back for a second and take a 100,000 ft view of things.
Canada consumes about 2% of the music sold in the world. But when it comes to exporting material to the rest of the planet, we're in the premier league. The numbers don't lie.
In a music industry beset by declining sales and digital freebies, Canada's pop stars are punching above their weight. Justin Bieber and Carly Rae Jepsen have become rock royalty in sales terms, followed closely by pop princelings Michael Bublé, Drake and Deadmau5.
Jepsen is Canada's breakout star of 2012. Her delightful Call Me Maybe scored more than 250 million YouTube views in six months this year, including 1.5 million views each day through the summer
Jepsen's success marks the second year in a row that Canadian stars have ascended into rock's elite circle.
Bieber (3.3 million) and Bublé (2.9 million) were the second-and-third-top-selling artists in 2011, finishing behind Adele, whose 21 was the year's top-selling album with sales of 6.74 million units.
Also in 2011, Arcade Fire became the first Canadian band to win the Grammy for album of the year.
And Drake, the Toronto rapper, debuted at No. 1 on Billboard with his album Take Care, which sold 631,000 copies in its first week last November.
Besides Jepson's emergence, a significant trend in 2012 has been the explosion of the computerized sound of EDM, electronic dance music, into pop's mainstream. Among EDM's top stars is Deadmau5 – a guy named Joel Zimmerman from Niagara Falls, Ont. Deadmau5 (pronounced dead mouse) was on the cover of Rolling Stone last July, decked out in the giant mouse head he wears for performances.