Why Huge Licensing Fees Are Bad for the Music Industry and Fans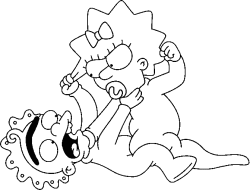 Having discussed the issue of licensing fees at length with many people inside the industry, I can tell you that (a) those who have the rights to the music want to be paid at a rate that they consider fair; and (b) those who want the rights to the music think that the rightsholders are on crack. (And vice-versa, I might add.)
Here's an interesting point of view from Jakimi Mathews at The Music Void. He believe that there's gotta be some kind of middle ground.
It is no secret that if you are launching a new digital music service and you want the major label music catalogues on board, your business is going to require a very large bank account. Sadly most of your bank account will probably go to the major labels, leaving you little for independent music, infrastructure and marketing your service. However, is demanding such high ransoms upfront beneficial to the music business overall or does it in fact limit the choice of services available and hence innovation in the sale of music through digital channels?
Let me be clear that TMV believes rights owners should receive some form of upfront advances because yes they are providing access to their catalogues and incur costs associated with developing artists. Yet to demand the scale of advances that have been the norm for the last decade is in our view detrimental to both the recorded music and publishing sides of the music business. One just has to see the decline and death of numerous services including IMeem, Myspace music and Beyond Oblivion amongst many others to reinforce the stupidity of excessive advances over the long-term.