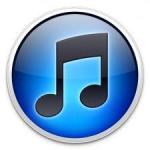 Apple's next version of iTunes–v11–will be out soon, promising all kinds of improvements. However, not everyone is impressed. Check out this article from PandoDaily:
At its iPhone-a-palooza today Apple announced that it's upgrading iTunes. It'll be more mobile friendly, and the store will be, oh, I don't know, more store-like? There will be Facebook integration, better search, and a bunch of other features that are supposed to enhance functionality.
But you know what?
I couldn't care less.
You'd think the fact that I own more than 15,000 songs — most of them ripped from compact discs at Apple Lossless levels, downloaded at 256kbs from the iTunes store, and recorded from vinyl on a digital turntable — would mean I'd be excited about a snazzier iTunes. But ever since I began subscribing to MOG, a subscription service (it calls itself an online community devoted to music) that streams songs at 320kbs for 10 bucks a month, I don't think I've bought a single song from iTunes.
The way I see it, this latest Apple upgrade is only a stop gap, because iTunes will soon die and with it the idea that you buy music for 99 cents or $1.29 a song.