Why People Are Still Nuts Over Classic Rock Artists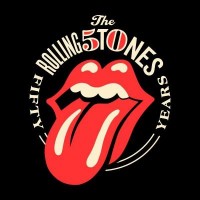 Actually, the accepted terms are "heritage" artist or "legacy" artists. Why are performers in their 60s and even 70s still attracting amazing attention and huge crowds? I have some theories.
1. The music industry has done a lousy job of creating superstar acts over the last decade. Outside of Coldplay, Muse, Linkin Park, Jack White and maybe Gorillaz, all the other major acts of the Oughts have roots in the 90s, 80s and even 70s. Might as well stick with the originals, right?
2. The tastes of music fans are far, far more ecumenical than they've ever been. If you grew up in the 70s, 80s or 90s, chances are you turned your nose up at your older siblings' music. And if it was rock that dad liked, forget it. Even amongst peers, music tastes were very tribal. For years, it was socially unacceptable for an alt-rock kid to admit to liking Led Zeppelin and vice versa. Today, most of those silos are gone.
3. The Old Masters are masters because they made some incredible music. Who wouldn't want to see/hear Bruce Springsteen, Paul McCartney, Neil Young or the Rolling Stones live at least once?
But it gets a little more complex from there. Check out what Francois Marchand writes in the Vancouver Sun:
For Gage Averill, Dean of Arts and musicologist at the University of British Columbia, the current wave of "retro act" mega concerts is rooted in our memories.
"Rock was originally structured as the music of a generational rebellion," he says. "So there's a good question as to why that persists: Why you have a 60-year-old genre — an ever-evolving genre — and within that you continue to produce nostalgic movements, from '50s doo-wop to '80s hair bands.
"Everyone will have a different reading of this. Some of these bands and individuals are still doing credible performances. Some are not. If it's not just nostalgia, it's also about the aura of the artist — the sound, the image, the power associated with that artist."
That's just one aspect of it. He continues:
We don't pore over the music the same way we used to, dissecting liner notes and foraging to discover the inner workings of our favourite artists' lives. Everything is readily accessible online and most artists are open books via social media.
Consequently, music has become disposable.
Fans generally don't hang onto the music they love the same way they used to, and the trend has caused the old music industry model to collapse. Sifting through the rubble, labels have scrambled to cash in on that "community centre" connection legacy artists have built with their fans.
I agree completely. When it comes to new music, people are so wrapped up in researching and searching for it that they have little time to actually savour it. But when it comes to heritage artists, all the winnowing has long been finished. All that's left are the greatest hits. And there are plenty of them.
Finally, this fascinating bit:
While researching barbershop music of the early 1800s, he came across ads from the 1820s-30s for a group taking Revolution-era music on tour in staged performances that were essentially saying, "Think back to the good old days!"
And you thought musical nostalgia was a modern thing.
Read the whole article here. It'll put a lot of things into perspective.