Why Sequencing of Songs on Albums Still Matters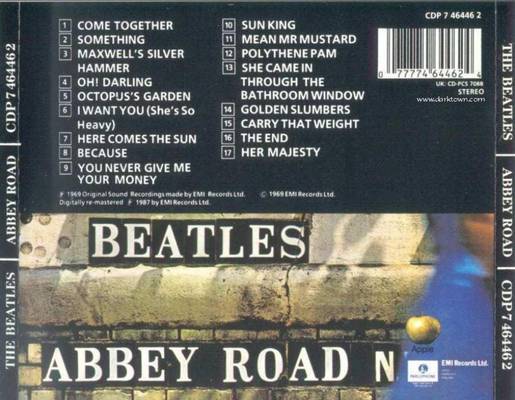 For decades, artists have agonized at the order in which songs should appear on albums. Do you put the single up front? How many uptempo songs should you run in a row before you bring it down? Is there a song that's an obvious album closer? Is there a narrative that needs to be supported?
The art of song sequencing took its first big hit in the 80s when CD players offered a "random" button. Instead of playing through an album from start to finish, users could elect to have the machine pull songs off the disc in a random order. This pissed off a great many artists.
Then came the a la carte orgy of Napster and iTunes. We began buying single songs instead of full albums. Spending time sequencing songs was time wasted. Or so the critics claimed.
It turns out that certain aspects of human behaviour have not been taken into consideration. It turns out that the order in which songs are posted on services like iTunes do matter. From Billboard:
The Oct. 13 On-Demand Songs chart served, however, as a stark example that artists and labels may want to revisit the importance of songs' spots on albums. That week, as Mumford & Sons' sophomore set "Babel" debuted atop the Billboard 200 (with 600,000 copies sold, according to Nielsen SoundScan), 11 of the 12 cuts on its standard edition roared onto On-Demand Songs. More noticeably, the order of the songs on the album almost mirrors that in which they bowed on the subscription streaming tally that week. Lead single "I Will Wait" started at No. 15, followed by the title cut at No. 16 and "Whispers in the Dark" at No. 21. The tracks are the third, first and second on the set, respectively.
The album's next four titles – "Holland Road," "Ghosts That We Knew," "Lover of the Light" and "Lovers' Eyes" – entered On-Demand Songs at Nos. 24, 28, 32 and 35, respectively, with tracks 9-12 arriving also almost identically to their album placement. (Last song "Not With Haste" just missed the survey that week, although it debuted the following frame at No. 41).
Such data suggests that the earlier a song appears on an album, the more likely a listener is to stream it. At the same time, a music consumer's attention span may be even shorter than any artist wants to believe. "Everyone's doing 20 different things at once: listening to music, watching TV, and probably while on their iPad," Rdio content marketing manager Kelli Fannon says. "When it comes to taking an hour to listen to an album in its entirety, I have all the best intentions in the world myself. But, ultimately, I can only get through the first three or four songs
Fascinating. Read more.