Why Some Musicians Endure for Years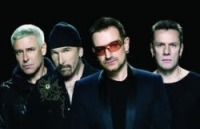 I once had a conversation with Don Letts, the filmmaker, member of Big Audio Dynamite and long-time confidante of the Clash.  He outlined a theory that says the average lifespan of a band is seven years.  He made a great argument.  
And for the most part, I'll concede that he's correct.  The Clash. The Beatles. Nirvana.
But there are the exceptions, of course.  U2.  Lou Reed.  Tom Petty.  The Red Hot Chili Peppers.  Metallica.  Bob Dylan.  Pearl Jam.  The Stones.  The Beach Boys.
What is it about these artists that give them such longevity?  And are any of today's artists going to survive longer than that piece of fish sitting on the counter?  NPR pubilshed this late last week:
The mists of eternity wafted over my Twitter feed the other night. Okay, not quite — but talk of eternity, or at least of the pop scene in thirty years, did make for a lengthy and spirited group exchange. It started when a friend who's not fond of singing competitions asked whether Kelly Clarkson will be remembered in 2042. The conversation rolled on from there, with some mounting passionate defenses of Clarkson's commercial impact and vocal talent; others casting alternate votes (Kanye West and Beyonce got the most hugs, Justin Bieberthe loudest groans); a few stumping for sideways icons like The Velvet Underground or rehabilitated ones like Duran Duran; and still others rightly questioning the question itself.