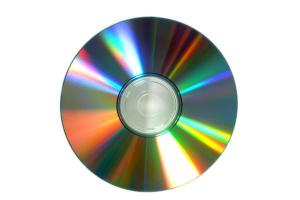 As I was ripping more CDs last night, an old question popped up: why do older CDs–i.e. those released before about 2000–seem to rip faster than newer ones?
My computer had no trouble ingesting a pile of older discs from the 90s, ripping them at speeds of 20x and even faster. But when I ripped discs from the last decade, the best I could do was somewhere around 9x. Why is that?
I posed the question on Twitter and got back some theories.
"Maybe newer CDs have been mastered so loudly that they have larger file sizes i.e. more data." – Tim
"I don't have an answer, but I suspect that they're compressing the data tighter now; new ones skip right out of the package sometimes. Seems one of every five I buy will skip; there aren't any scratches on them, so what's up with that? But I rarely rip. I listen to vinyl at home, and CDs in the car. The only time I listen to compressed files is on my Oregon Scientific waterproof MP3 player when I'm swimming." – Wade
"DRM maybe?" – Darryl
"Two theories: (1)- post 2000 Sony et al got serious about their DRM/copy protection and that has some effect on reading the bits/forcing retry; ()2- there's less aluminium in post 2000 CD's making them slightly less reflective. This would be easy to test for, just weigh a sampling of pre-2000 and post-2000 discs (preferably with a minimum of artworkon them) and see if there's an average weight difference." -Chris
Anyone else? This has been bugging me for years.