Why The Stone Roses Never Broke Through in America (Hint: It May Have Had Nothing to Do with Music)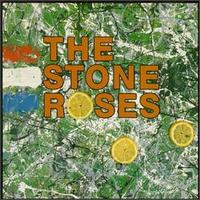 They're revered in the UK and have a decent following in Europe and Japan? Canada? Depends on where you are, but they're certainly well-known in some quarters, especiall in Southern Ontario. But in the US, they're no more than a cult band–and thats being kind.
Why is that? Simon Spence, their biographer and author of Stone Roses: War and Peace, tries to explain. From Spinner:
Despite their massive success in the UK, the Stone Roses never crossed over in a big commercial way in America, even with all of the money Geffen Records put into their Second Coming album campaign. Why do you think that is?
It was not for want of trying on the part of their American record labels or representatives. In 1989/90, around the first album and the single 'Fools Gold,' when they were with Jive/Zomba, who were distributed by RCA, there was a serious push to break the band in the U.S. I interviewed all the senior people involved and they all chiefly spoke of their frustration with the band's UK manager Gareth Evans. He was notoriously difficult to get a straight answer out of.
He told people, absurdly, the band would not come to America unless they could play Shea Stadium. Initially, however, the American executives just thought he was a crazy English rock manager like Malcolm McLaren. They thought there must be method to this madness: that the band were going to come, but six months after everyone thought they should have. And, in those six months, demand would build up so when they finally did come to America they would be the hottest ticket. With Evans, however, it was just madness. He would not be relaying key message to the band. He had his own agenda. Forget about gigs, they didn't even make it over to promote. To compound that, the videos the band made were also a disappointment – not the sort of thing to get heavy MTV rotation. But they chose to have Evans as manager… they knew what he was like.
I know the famous Brown quote is, 'America doesn't deserve us yet'. But that was more a line to paper over the cracks. Initially the band had talked enthusiastically of their desire to come to American but a series of events – mainly with Evans as root cause – overtook them in the UK. There was a demand: a show in LA, at Hollywood High, sold out in seven minutes. They cancelled it. A show at Madison Square Garden also sold out. They refused to play that because Evans had booked the show without telling them first. It was chaos.
By hook or by crook, however, Evans finally got what he was after. Without having set foot in America and without the label having heard any new material, in 1991, he had the Roses sign a five-album contract with Geffen Records worth $20 million. He was sacked soon after and the band then, famously, took many years recording the next album.
Read the entire interview here.