Why Won't Led Zeppelin Reunite?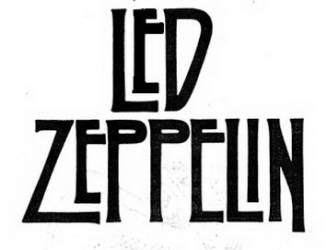 The BBC takes a look at this particular conundrum.
It's just a wild guess, but the Rolling Stones' recent run of paydays, er, concerts, are not likely to have gone unnoticed by the former members of Led Zeppelin. The Stones have been away for a while, are all around 70 years old, and are playing songs from three and four decades ago on their current tour. But with tickets going for as high as $600, they're pulling in millions of dollars in revenue each night.
Somewhere, Jimmy Page and John Paul Jones are thinking: "This too could be ours." A 2007 Led Zeppelin reunion concert at the O2 Arena in London with original members Page, Jones and Robert Plant, joined on drums by Jason Bonham (the son of the late John Bonham), was a success artistically and commercially. The show set a record for ticket demand, with 20 million fans wanting in, according to the Guinness Book of World Records.
But the reunion proved to be a one-off, largely because Plant wanted no part of doing something more, despite tour offers ranging as high as $200m (£132m) from concert promoters. Page and Jones even started working with other vocalists in Plant's stead in hope of keeping Zeppelin afloat, but never took it beyond the rehearsal stage. Plant instead focused on touring in 2008 with country singer Alison Krauss and producer T Bone Burnett, with whom he made a Grammy-winning album, Raising Sand. It didn't sound anything like Led Zeppelin – a guiding feature behind most of Plant's music in the three decades since Zeppelin imploded after John Bonham's death in 1980.