Will the Led Zeppelin "Stairway to Heaven" Trial End Today in a Mistrial?
Possibly. Three days into testimony, lawyers for Led Zeppelin have asked that the judge halt the whole trial because the plaintiff's lawyer, Frances Malofy hasn't established any burden of proof. In other words, "WTF, dude? If you have a case, you should have made it by now."
From Zep attorney Peter J. Anderson: "Although the parties' pre-trial filings identified what plaintiff Michael Skidmore needed to prove to establish his claims, Skidmore failed to prove required elements of his claims for direct, contributory and vicarious copyright infringement."  Here's part of the 17-page motion filed with the court: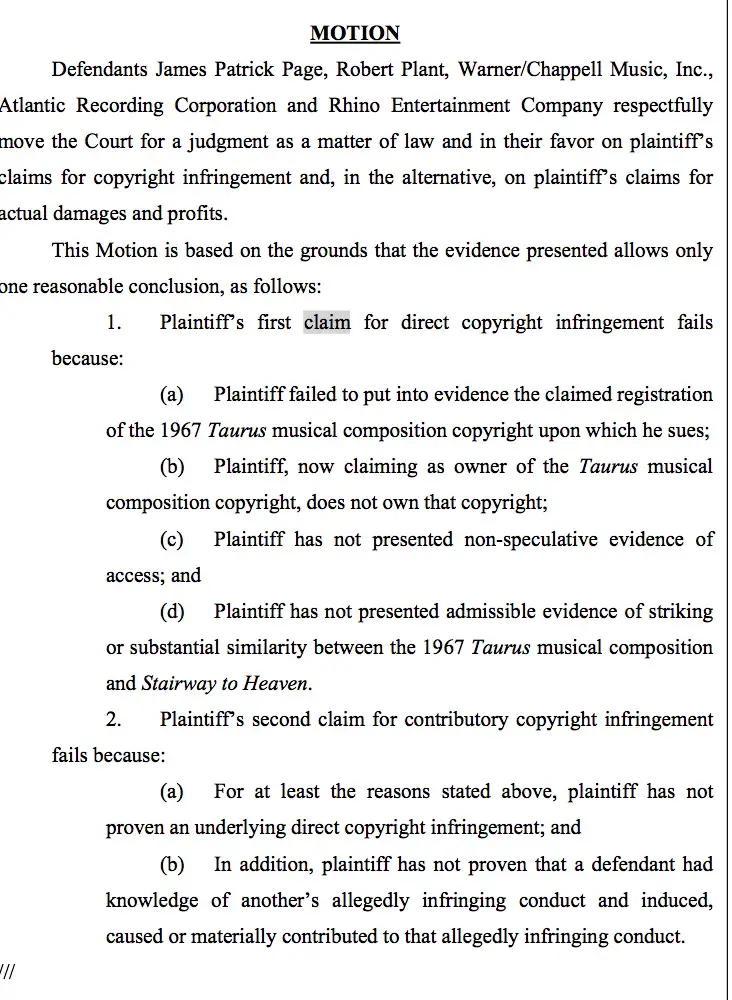 If the judge agrees, then the hype leading up to the fate of "Stairway to Heaven"–created allegedly by plagiarizing bits of a 1968 instrumental entitled "Taurus" by Spirit–with has all been for naught. Today should be interesting.