Will the New iPhone 5 Work in Your Car?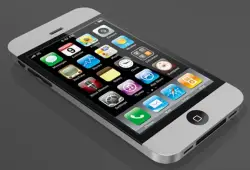 Uh, maybe not.  The new 9-pin connector could case interface havoc for those who routinely plug their iPhones into their cars so they can listen to audio.  AutoGuide.com explains why:
 Apple is offering a connector so that users can achieve backwards compatibility with all their investments over the years, but it may not work with all devices.
That means there's a chance your vehicle, which supports the 30-pin connector, will not work with Apple's new-generation of devices – even with the conversion adapter. The reason being is that the Lightning connector is a full, all-digital connector. And despite Apple saying that the adapter will offer analog audio output, USB audio output, and iPhone/iPod syncing and charging capabilities, the adapter doesn't support iPod Video Out or its iPod Out protocol.