Will the Tragically Hip Goalie Mask Be Seen During the World Cup of Hockey?
Carey Price has been awesome between the pipes for Team Canada at the World Cup of Hockey, which means that Braden Holtby has had nothing to do. Too bad, too, because, that means we haven't had a chance to see his special Tragically Hip tribute mask.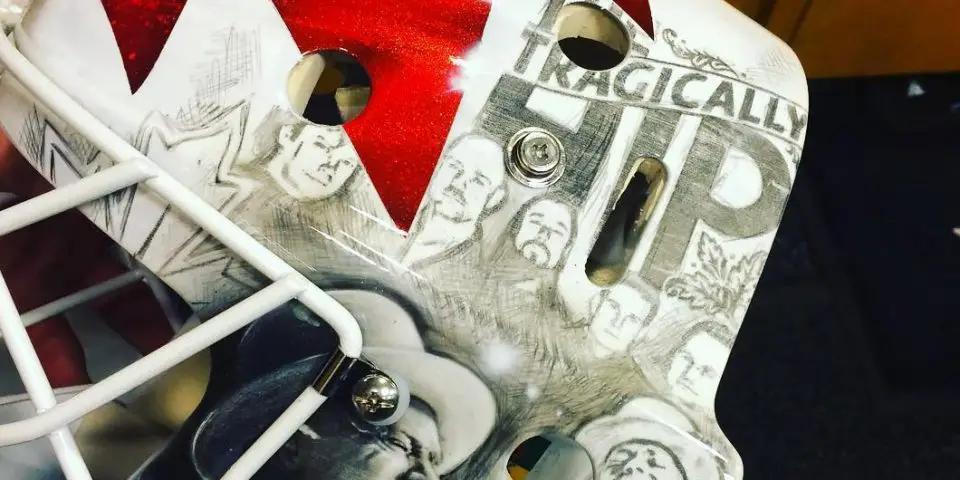 Holtby plans to auction the mask to raise money for the charity of Gord Downie's choice, just like this 12-year-old kid playing minor hockey in Kingston.
Here's another look at Holtby's mask.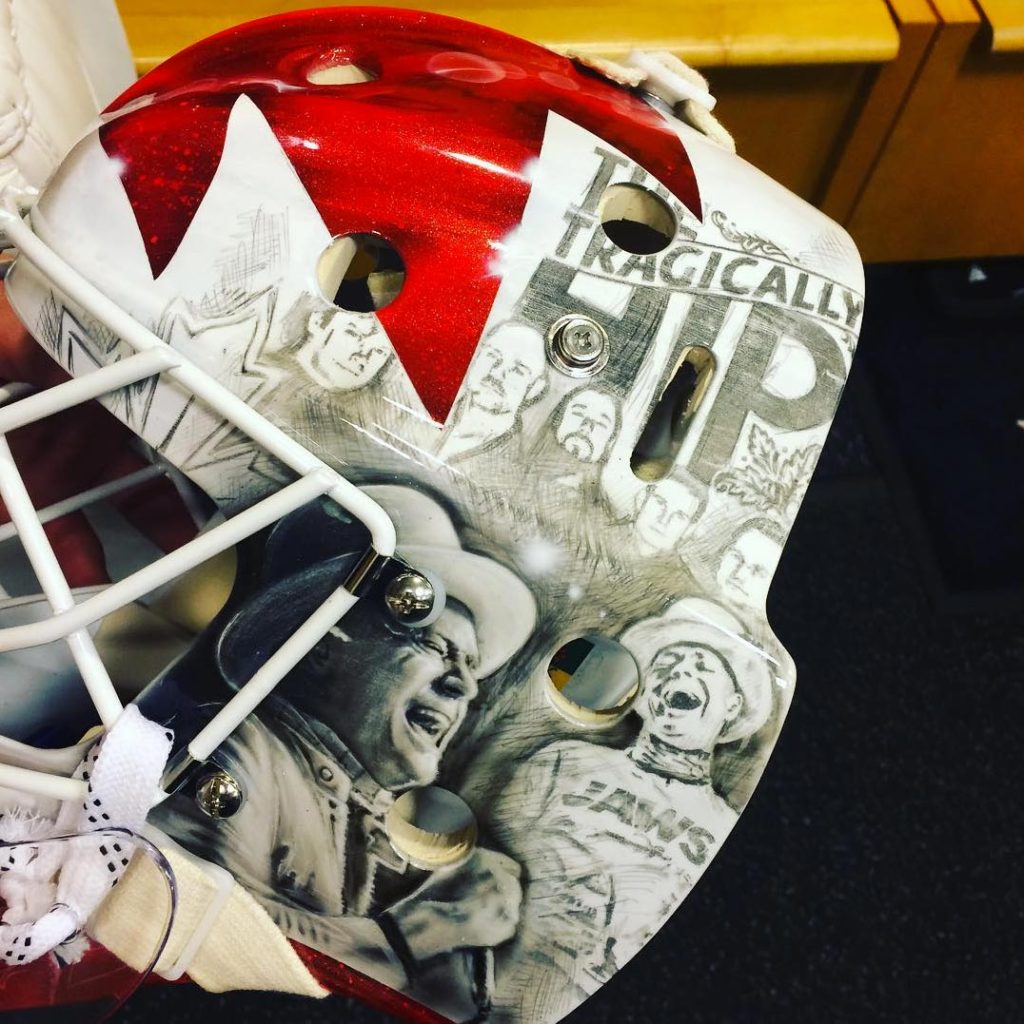 Pictures via RMNB and Mike Reid at The Drive/Kingston.
By the way, Gord hung out with Holtby at the Canada-USA game.