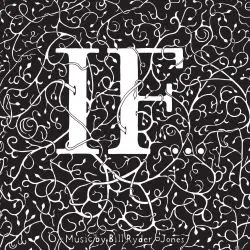 Bill Ryder-Jones was the guitarist with The Coral, a British group of some renown. Having grown bored with just writing pop songs, he moved into the world of movie scores.
Using that concept, he recorded a solo album entitled If…, which is based on a 1979 novel by Italo Cavino called If On a Winters Night a Traveler. It's a very pretty instrumental–and very orchestral–record.
Bill is now offering to write a soundtrack for someone. Give him some idea of who you are and what you're about through this website. He'll select one entry and then write that person a theme song/soundtrack that they can use for the rest of their life for…whatever, I guess.