Woman Sues After Slipping on Hair Metal Vomit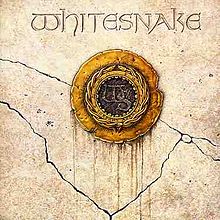 I've been to some dodgy gigs in my life, the dodgiest being shows by hair metal bands. It wasn't so much the performers or the music; it was the fans.
I recall one particular show where the men's bathroom was rendered inoperable by 8:30 because vomit had clogged all the toilets and each of the urinals. Don't even ask about the sinks. It was Goatse gross.
So it's with some sympathy that I report on Lindy Butcher, 39, who slipped in pile of sick at a Whitesnake gig just before Christmas. She landed on both her knees, allegedly causing bruising and soreness to her knees, pain in the neck and shoulders and muscle spasms in her ribs.
She's now suing the Newport Leisure Centre for an undisclosed amount.
"It was horrifying, you don't expect to fall in someone's vomit."
Full details of the incident can be found here.