Wondering which festivals have been canceled? There's now a tool for that.
With the COVID-19-related cancellations coming in almost by the minute, it's hard to keep track of what's off and what's been moved to a later today.
Viberate, a music data company based out of Slovenia, has created a tool called Sick Festivals, which is tracking 5,000 festivals around the world. If there's a change to any of these gigs, the page updates almost instantly.
It's easy to tell what's been postponed. Look for the sad emoji beside the listing.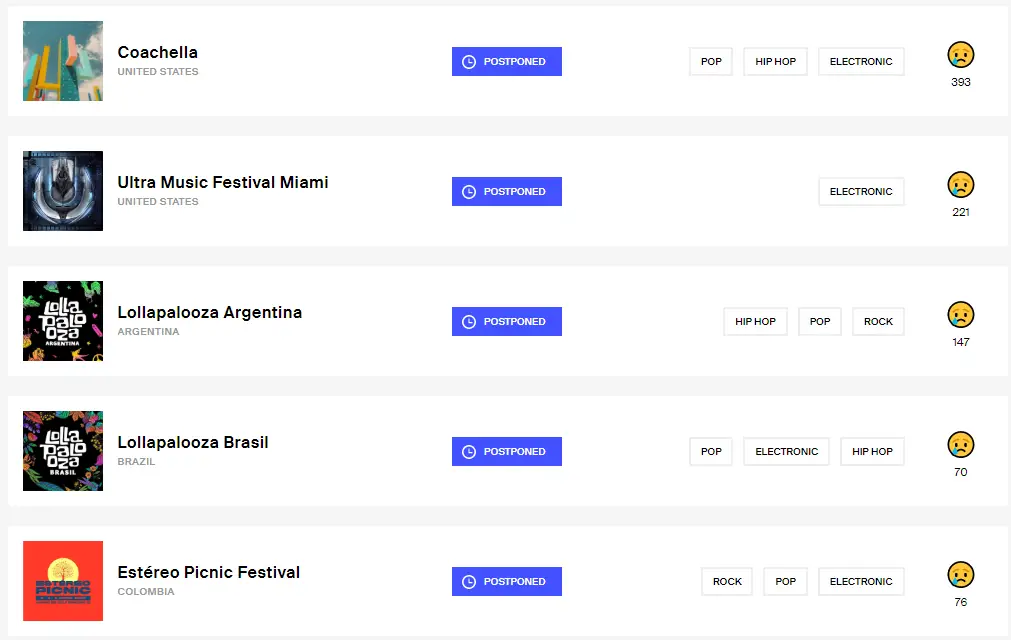 Before you buy those tickets, book those flights, or reserve those hotel rooms, you might want to check things out ahead of time. Go here.