UPDATE: Woodstock 50 is still going ahead. One problem, though: No one is signed to play the festival. No wonder tickets will be free.
After being booted from/denied access to three different venues in New York State, Michael Lang and his merry band of Woodstock 50 organizers announced that the event has been moved to–wait for it–Baltimore, specifically a pretty ordinary outdoor amphitheatre called Merriweather Post Pavilion. Capacity? About 20,000 or 130,000 less than what Woodstock 50 originally needed.
There's more. All artists originally signed to the event have been released from their contracts and obligations. All of them.
Here's what the original Woodstock 50 poster looked like.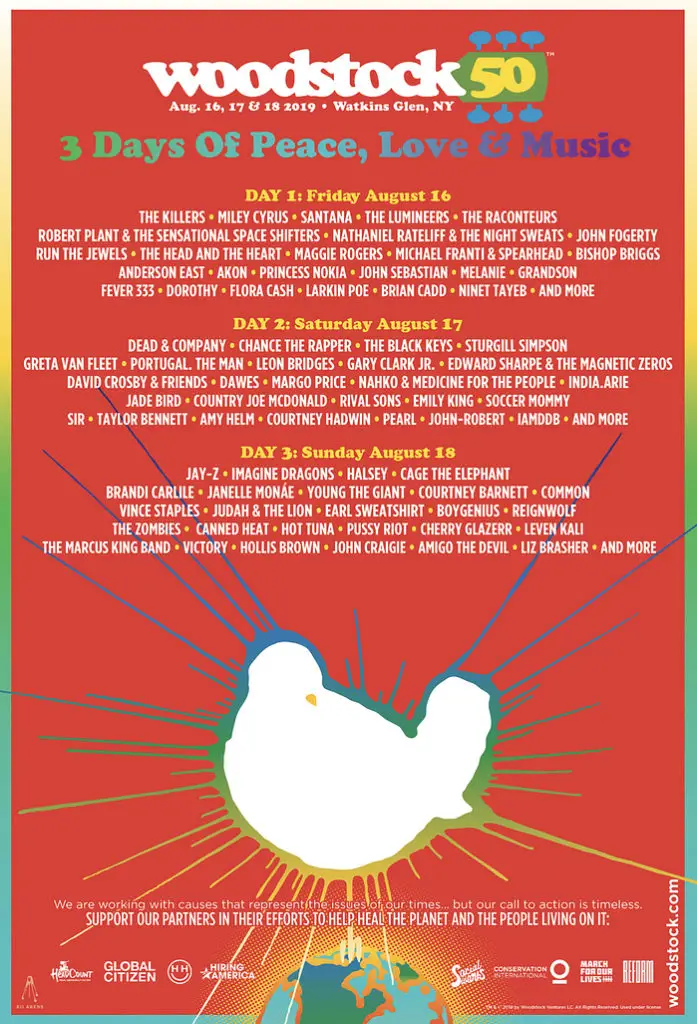 Here's what they have to work with for the new poster.
Woodstock 50 is set to start in 20 days. It has a venue, but no lineup, no ticket sales, and no sponsors. Good luck with that.
Now that Woodstock 50 will (allegedly) take place in a 20,000 seat amphitheater, who's gonna play? A better question is "who's NOT gonna play?"
UPDATE: Multiple sources say that tickets to Woodstock 50 will be free–although the operators of the Merriweather Host Pavilion are still in the start about the whole thing.