The World Air Guitar Champion for 2017 Is…
Every year, air guitarists from around the world gather in Oulo, Finland, for the 22nd time to see who has the best moves with a guitar that doesn't actually exist.
Wait–Finland? Why there? Well, why not?
Much like the World Cup, you have to qualify through a series of regional playdowns. Only the best of the best end up as part of the Sweet 16 (well, Sweet 15 this year) in the finals. This year's competition featured contestants from Canada, Australia, Japan, Korea and across Europe. Performers are judged on technical merit (you have to look convincing), stage presence and something known as "airness," which is–well, judges know it when they see it.
This year's winner was crowned Friday night (August 25) with a dude named Airistotle [sic]–real name, Matt Burns from the USA–who received perfect scores from two of the five judges, good enough for him to defend his title.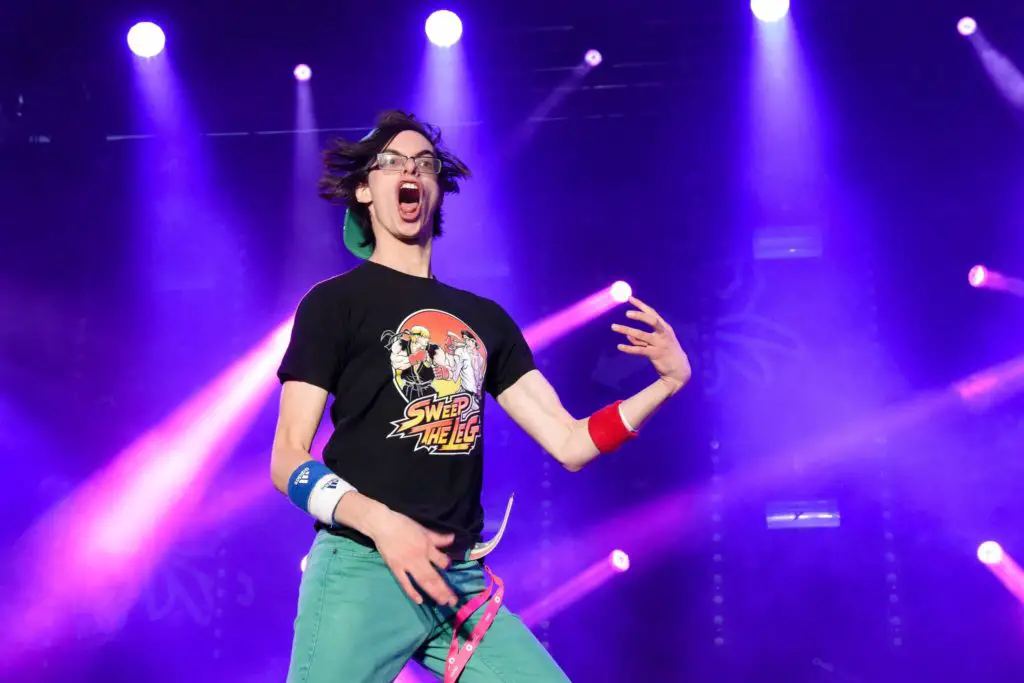 The top woman was Canadian Genevieve "The Phoenix" LeBlanc, who finished in fifth place. Nice makeup.
https://youtu.be/wOnOvRRJP3s
Here are the final standings for 2017. Full results can be found here and here.
1.Matt "Airistotle" Burns, USA, 35,4
2.Patrick "Ehrwolf" Culek, Germany, 34,6
2.Alexander "The Jinja Assassin" Roberts, Australia, 34,6
3.SHOW-SHOW, Japan,  34,5
4.Luke "Van Dammage" Sevcik, USA, 34,3
5.Genevieve "The Phoenix" LeBlanc, Canada, 34,1
6.Nicole "Mom Jeans Jeanie" Sevcik, USA, 33,9
7.Toshio "Shariten Kd" Kado, Japan, 33,5
8. HAN SU "Devil's Adam" YONG, South-Korea, 16,7
8. Thom "w!ldth!ng" Wilding, United Kingdom, 16,7
9. Marc "Airbreaker" Dumont, Germany, 16,5
10. Steve "Fran Chopin" Ruggiero, USA, 16,4
11. Del-Kun "G. Tso Money" Dave Chen, Taiwan, 16,2
12. Mikael "Goilarn" Nyrén, Sweden, 16,1
12. Rizwan "Papa Air" Ahsan, USA/Pakistan, 16,1