This World Map Using Musical References is Cool, But…
…Canadians won't stand for the mistakes and omissions. For example, it screams out for the 100th meridian to be properly labelled (Tragically Hip) and that is NOT where Echo Beach is.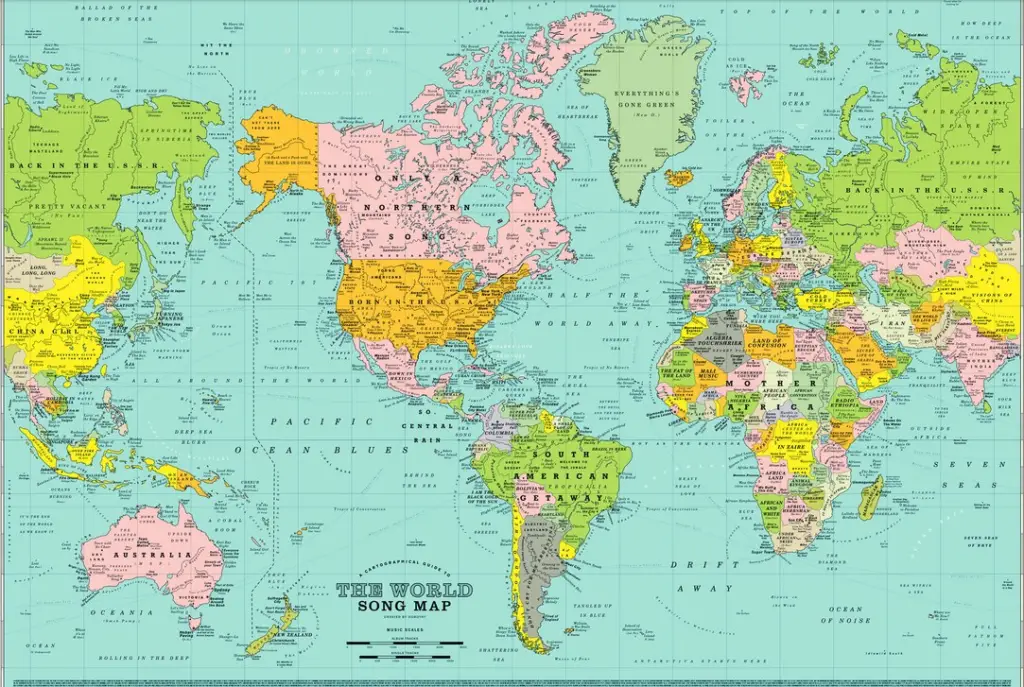 What else is missing?
Bobcayegon – Tragically Hip
Sudbury (Saturday Night) – Stompin' Tom
One Great City – The Weakerthans ode to Winnipeg.
Toronto Tontos – Max Webster
Lakeside Park – The Rush song about the park in St. Catherines.
What else is missing? For a better look at the map, go here.