Worst. Album Covers. Ever.
[This is a popular topic around the Interwebs but special Aethetic Police correspondent Brent Chittenden wanted to weigh in. Prepare for fugliness. – AC]
The one thing I (among many others) have missed about vinyl is the size of the album cover. Back in the day, album artwork was worked on and the size of the album cover was great for artists to work in detail. But then again, some artists didn't. Some made monstrosities. And today we've collected these pieces of crap in a collection of the Top Ten Worst Album Covers Of All Time.
10) Creed – Weathered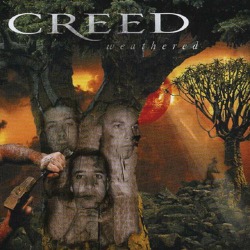 This would have been tolerable except for the incredibly horrible photshop job done on the tree. I'm pretty sure my grandmother could have done a better job.
9) Big Bear – Doin' Thangs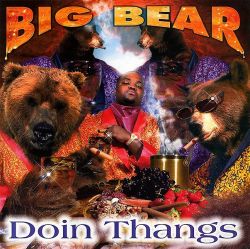 The natural environment of the Pimp Bear. The Pimp Bear is usually found in the dirty south and survives mainly on bad cigars and bling. They are known to shun water for Hennessy and tend to hibernate after one or two bowls.
8) Pooh Man (aka MC Pooh) – As Funky As I Want To Be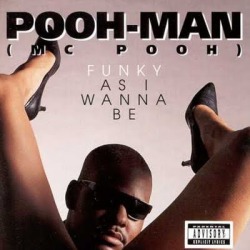 While neither the name nor the image is particularly terrible, when you add everything together it kind of looks like the cover for some sort of scat porn.
7) John Bult – Julie's Sixteenth Birthday Party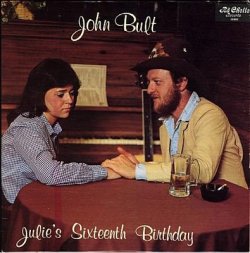 Julie has just turned 16 and all she got was a Waylon Jennings impersonator trying to convince her that "it's legal now" and that he double wide has a "comfy bed in the back." You'd be that happy too.
6) Herbie Mann – Push Push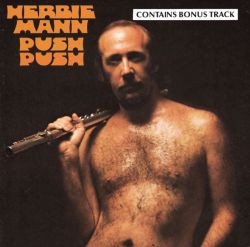 When you see a naked hairy man in a dark room, holding nothing but a flute, you run.
5) Quiem Barreiros – Recebi Um Convite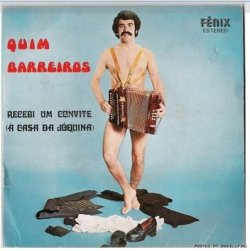 I don't know much about the accordion but I would think playing it that low would hurt.
4) Ken – By Request Only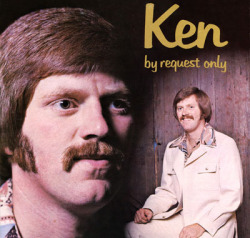 I believe Megan's Law is not so much a request but a law in many states.
3) Thore Skogmans Julskiva – Klappa Pa!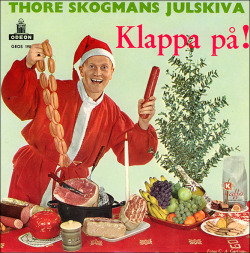 "Yay! It's Meat Christmas!"
2) Millie Jackson – Back to the S**t!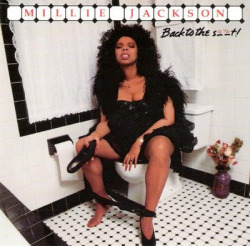 I think I should send Ms. Jackson something with fibre in it. The album includes such songs as Love Stinks! (not the J. Giles classic) and Muffle That Fart.
1) Rudy Ray Moore – This Ain't No White Christmas!
Let's be honest here, this ain't no Christmas anyone ever has. The only other person who had Christmas like this was Rick James.