Would you like an AI to abuse your taste in music? Glad to help.
Back in the day, we'd make a weekly trip to The Record Peddler on Carlton, right across from Maple Leaf Gardens. The staff was notoriously snarky and passed judgment on everyone who came to the cash.
The guy (and it was always a guy) evaluated your choices one by one. "Shit. Shit. Shit. Are you really going to buy this one? Shit. Shit. Not bad. Shit." After a while, the goal became to impress the guy at the checkout with your purchases. I miss those days. But now we have AI to dish out the abuse.
One of the interesting things about Spotify is that they'll share their API with anyone who thinks they can enhance the overall Spotify experience. Some of these third-party applications are better than others. And up until now, I've never encountered one that hurt my feelings.
If you go to Pudding.cool, the AI will access your Spotify listening record and analyze your coolness factor.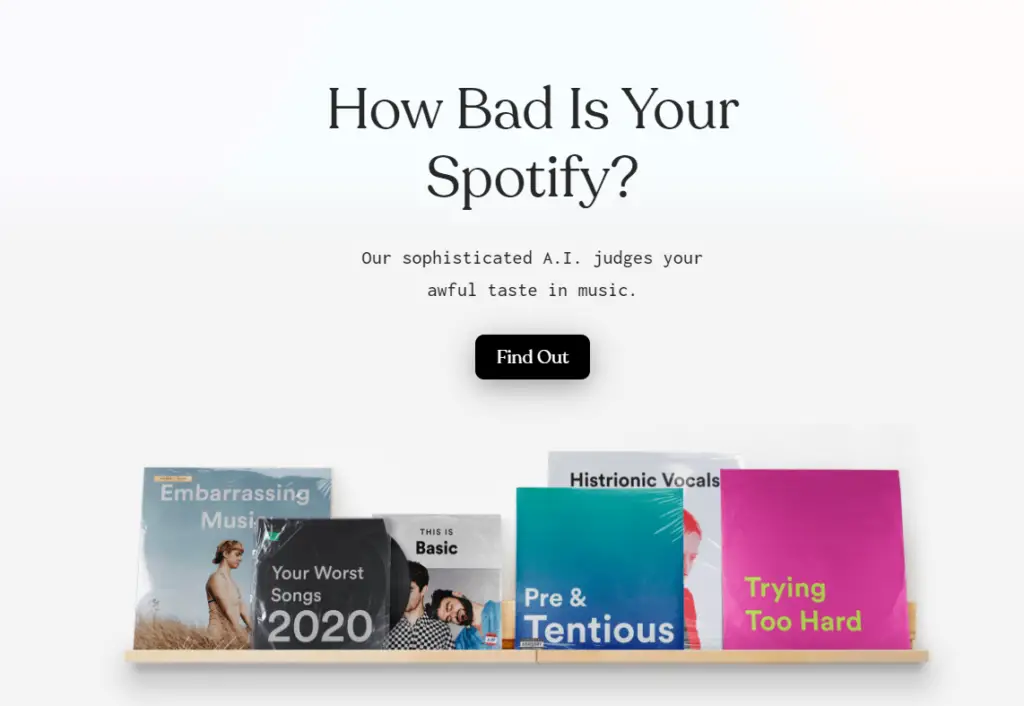 Okay. I'll bite. I clicked "Find Out" and…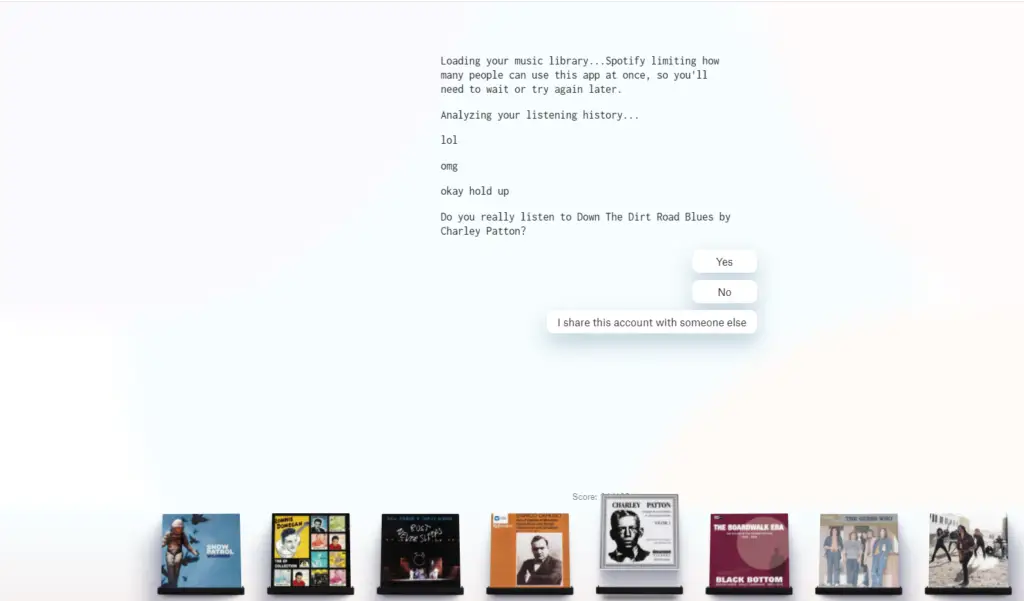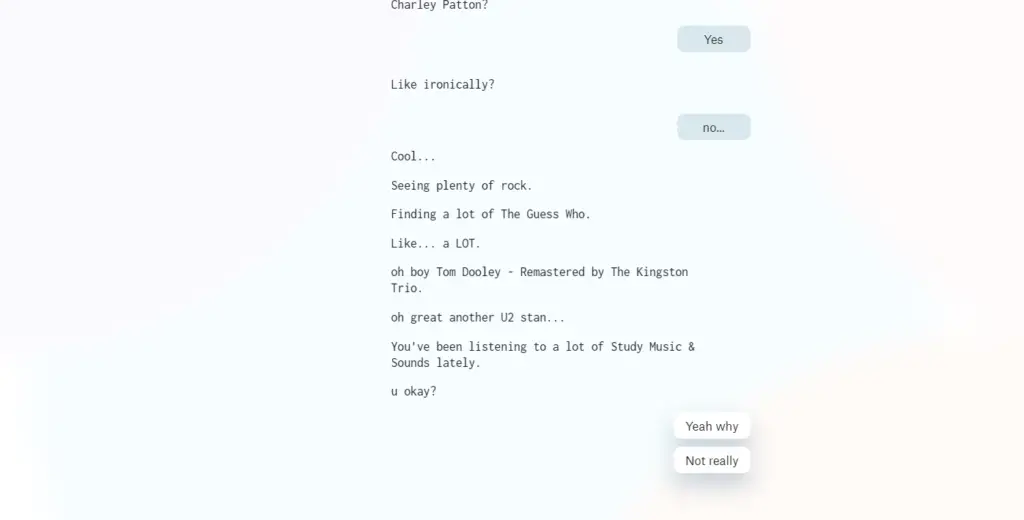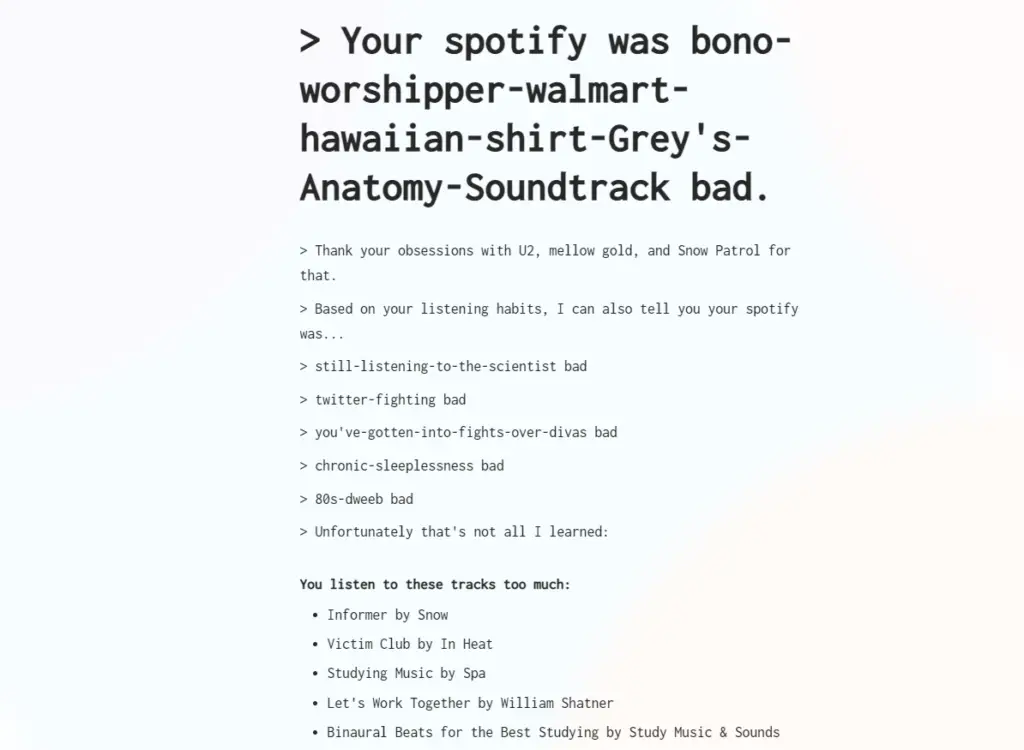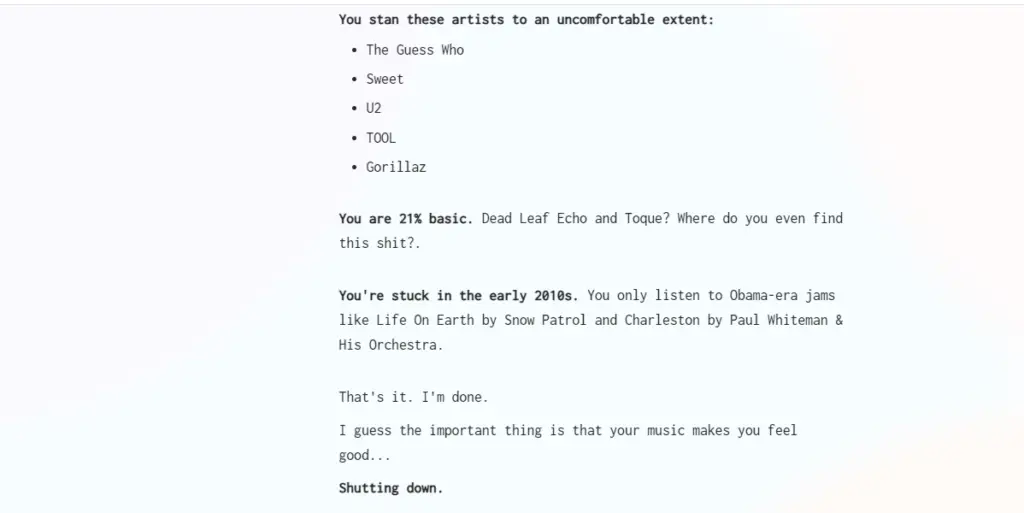 Ow. That hurts. Get your fair share of abuse here.