Your Year in Music in Uber. Wait–What?
Use Uber? The company is offering to turn all your 2017 trips in a music video. Start by going here. That's where you'll find this screen.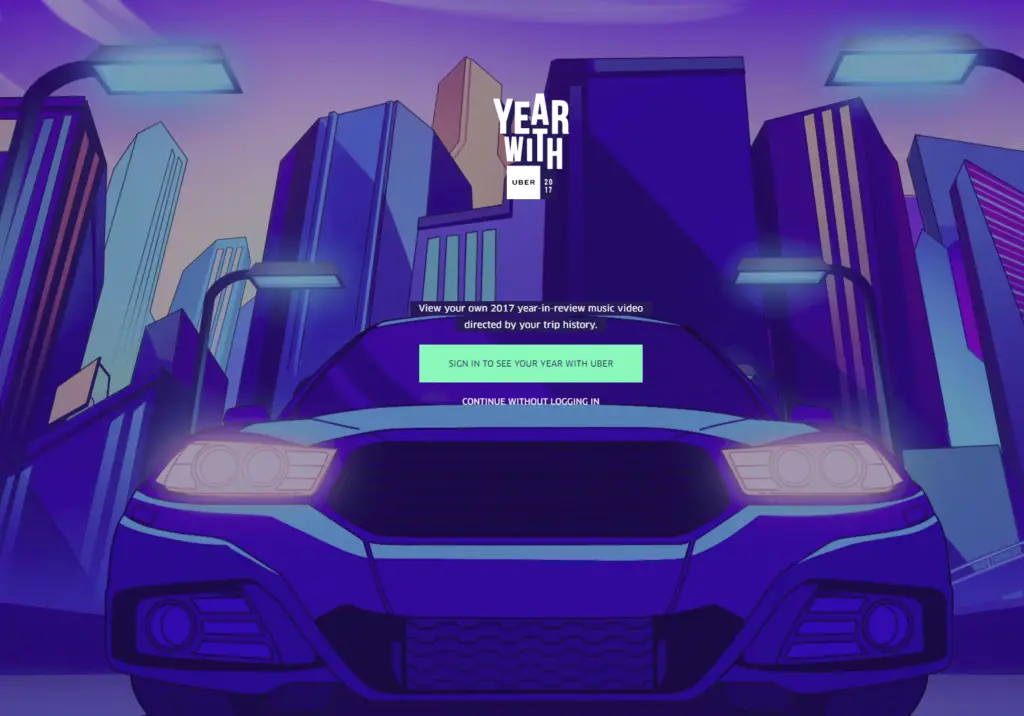 After signing in, I was taken to this start screen. Because most of my Uber trips were taken in the Asia-Pacific region, that became the theme of my video.
It turns out that I used UberX the most in 2017, travelling 65 km mostly at night during Ramadan (I was in Singapore in September, although I used Uber in three other cities). My video looked like this.