Yes, You Can Find Anything on eBay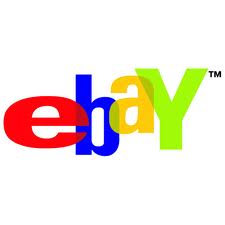 Looking for a Christmas gift for the music fan on your list?  May I suggest trolling through eBay?  
Here are a few examples of music-related things that have been offered up for auction over the years: 
(1) Someone willing to part with the toenail clippings of Thom Yorke of Radiohead.  I seem to recall someone also once offering a half-eaten piece of toast. (I'd take the toast over the toenail clippings anytime.)
(2) Moby's soul.  Someone objected to his licensing of all his music for TV commercials.  It was nicely sealed in a jar but remained stubbornly invisible.
(3) a celebrity urinal.  The urinal from Little Mountain Sound–a famous recording studio in Vancouver–was put up for sale in 2001.  It came complete with a certificate of authenticity, verifying that over the years, it had been used by Metallica, the Cult, AC/DC, the Tragically Hip, Loverboy, David Lee Roth, Bon Jovi, David Bowie–even the Bay City Rollers.