Yes, You Can Live in a Record Player Box for 30 Years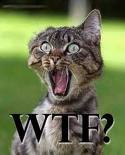 Manuela used to be a happy girl, living wtih the Almeida family west of Rio de Janeiro. Then one day, she just disappeared. That was 30 years ago. Manuela was given up for dead. After mourning her los, the Almeida family moved on.
Earlier this year, the family suffered another tragedy. The patriarch of the family, Leonel de Almeida, died and his daughter, Sueli, set to the task of clearing out her father's possessions.
One of the more daunting jobs was dealing with that musty storage room where Leonel kept all sorts of junk, including old electronics. Leonel was something of a hoarder who refused to throw out something lest it somehow become useful again sometime in a future.
Then, a surprise.
Sueli opened an old record player box. Inside, she found Maneula. Alive. And apparently quite well.
At this point, I should probably mention that Manuela is a tortoise. She survived 30 years living inside this record player box. The full story at Gizmodo.