You Gotta Love a Brewery That Loves Indie Rock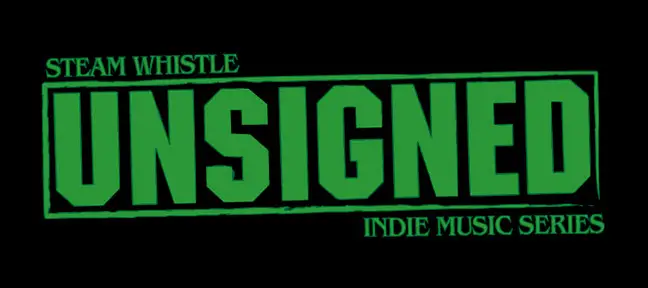 Frequent contributor Juliette Jagger spoke with Matt Weed, the founder of the Steam Whistle Unsigned Indie Music Series:
The Steam Whistle UNSIGNED Indie Music Series has been described as "an ongoing concert series that showcases Canada's indie music talent, while also developing its future." What drove you to create Steam Whistle UNSIGNED and how did it come together?

Well, we had our first show back April 2007. We used to put a fair amount of resources into sponsoring some of the local music festivals, but we really saw that a lot of that money wasn't going to the artists per se. We wanted to find a way to bring something directly back to the artists and the community.  Likewise the brewery down here has this really great space for shows. The hall has thirty-foot ceilings, all kinds of exposed brick, and really nice wood beams. It's just a really neat, funky, old building that lends itself perfectly.
So, we kind of came up with UNSIGNED as a solution to both problems. It's a way to ensure that the resources we're putting in go directly toward the bands and some of the charities that work with the music community in and around Toronto and across the country. As well, it's a way for us throw some really amazing shows down here at The Roundhouse.
What do you think indie bands struggle with the most today, and how does UNSIGNED aid in that struggle?
Well, I think the blessing and the curse of how technology has changed is that now it's really easy to get your stuff out there. Also, as a result it can be really easy to get lost in the noise. There's an awful lot of people making music out there and it's becoming harder and harder to find the bands that are doing something really new, interesting and different.
That's something I like to think we do well in terms of teaming up with a variety of different bands doing different styles, and we definitely don't close ourselves off to one particular genre. We've worked with everybody from New Country Rehab, which is kind of a "nouveau-old-country" band, to Notes To Self, which is a Toronto hip-hop crew, to electro band Austra who are doing amazing things, all the way to The Darcys, who have been signed to Arts & Crafts since playing our show.
We really just try to find bands that are doing fantastic things and try and spread the word. Canadian music is in such an amazing place, and the next decade's bands are the ones that are playing in their garages right now.  Anything we can do to help give them a boost on the way up is great because we're going to be enjoying their music for a long time to come.