You know those stories of people finding a valuable painting in a thrift store? It happened with a David Bowie painting in Northern Ontario. [More detail added]
I've long wanted a David Bowie painting. There was a time in the late 90s that you could buy a lithograph for a couple hundred bucks. But an original? Who could afford that? Especially now that Bowie is gone. Only about 45 original works are known to exist, so the discovery of any of them would be A Big Deal.
Imagine, then, what went through the mind of the person browsing through a thrift store just south of North Bay, Ontario, when they stumbled upon a painting labeled "David Bowie" with the artist's signature on the reverse. And then there was the marked price: $5.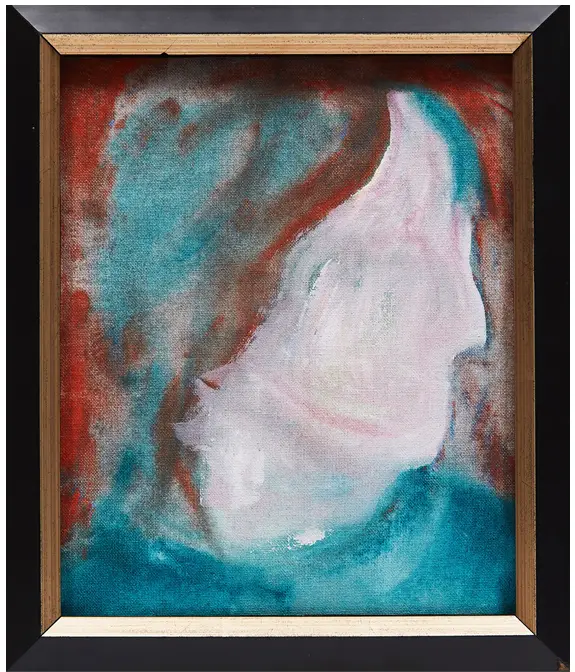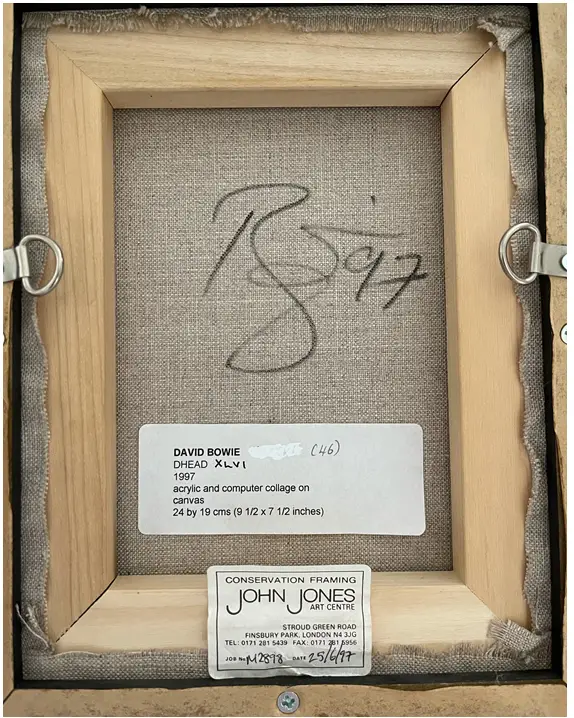 No. It couldn't be. Could it? Yes. Yes, it could.
The painting, known as DHEAD XLVI, was created by Bowie sometime in 1997 and obviously draws some inspiration from his Ziggy Stardust era. And yes, its provenance has been confirmed.
But here's the question: How did a rare David Bowie original end up for sale in a thrift shop in South River, Ontario, population 1,114? It obviously made the journey from the John Jones Art Centre in Finsbury Park in London, England. That's where it was framed on June 25, 1997. It must have had an interesting life.
The painting will be sold at auction by Cowley Abbott. The expected price is between $9,000 and $12,000. According to the Globe and Mail, that's cheap. Another Bowie painting sold for around $38,000 in 2016, just months after his death.
Bidding starts Tuesday (June 15) and will continue through to June 24. Go here to learn more.