You May Not Want to Sit Next to Me and My Wife Anymore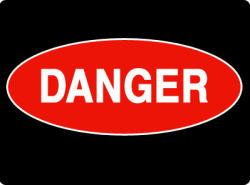 My wife pointed out something rather disturbing with a Facebook posting this morning:
That Air Canada flight that dumped molten debris on its way to Japan? I was on that plane last week.
The Italian earthquake? My wife and I visited the area last summer.
The fire at the mall in Qatar? Had lunch there in April. That was after enduring the tsumani scare in the Maldives following another earthquake.
No one is ever going to want to travel with us.
Oh, and have you read by wife's book yet? If you're into chicklit, it's very, very good.