If You're a Working Musician, Here's a Way to Take Control Over Your Stage Lighting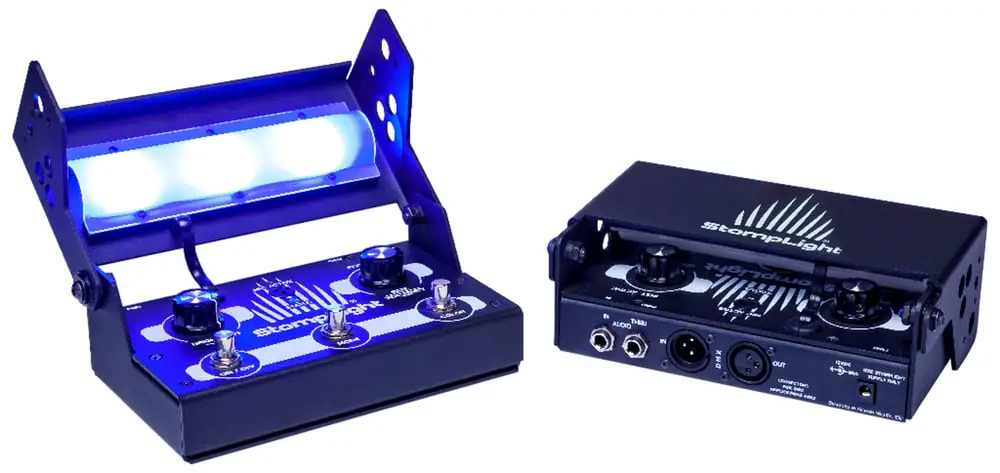 It's called The StompLight, a foot operated console that controls the lighting of your performance. After a successful Kickstarter campaign, it's now in production and available for purchase. And for $300 USD, it's within reach of almost any working musician. New Atlas describes its capabilities this way:
The self-contained light unit in a stomp features Cree RGB LEDs shining at up to 400 lumens and player control over color, brightness and sensitivity. The user can cycle through available color options using a color wheel, or a built-in microphone can feed the band's noise into a spectrum analyzer to make the lighting dance to the beat. The StompLight also caters for pass through instrument or mixer input for a more tailored response, and there's a strobe mode with adjustable speed and brightness.
Cool, no? Better than having some house light guy who's never seen you before work your set. More details here.