So You've Been Buying Vinyl. But Are You Listening to It?
After nearly cratering into extinction by 2007, vinyl has seen year-over-year sales growth for ten straight years.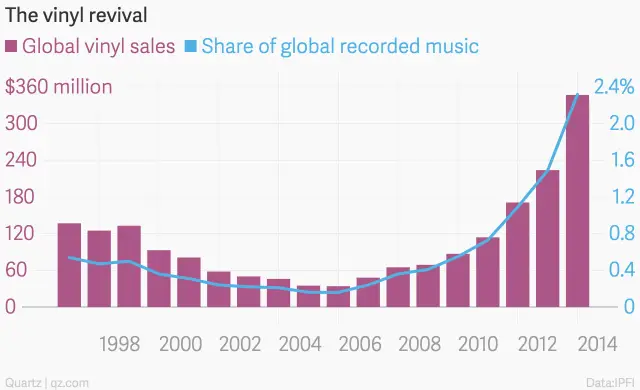 Lots of people are buying records again, but how many people are actually listening to their purchases? The answer: Not many, at least according to this report.
48% of purchasers don't actually listen to them.
7% of purchasers don't even own a turntable.
So what are they doing with their new vinyl possession? Many just want them as collectibles, something to store away for posterity. Others display vinyl in their homes as a way of expressing their identity, as in "Look how much I care about music! I'm willing to allocate precious personal space to my music collection!" (That's a total throwback to the pre-digital era where the most-admired music nerd in any group was the person with the greatest number of linear feet dedicated to their music collection.)
Here's a hint, people: invest in a turntable and a two-channel stereo system and start playing those records. You'll be astonished at what you'll hear.
The Guardian also has this tongue-in-cheek look at the possibilities.