100 years ago today, Canada made radio broadcasting history
Americans would have us believe that the US was the big pioneer in the establishment of commercial radio broadcasting. Maybe, but Canada and Canadians got their first.
One hundred years ago today, Soprano Dorothy Hutton sang two ballads from the studios of an experimental station in Montreal called XWA. That broadcast was picked up in Ottawa, where they were heard by the assembled members of the Royal Society of Canada at the Chateau Laurier, some 175 km away. The broadcast also featured the vocal stylings of E. Hawtin, a member of the Naval Radio Service in Ottawa, and a message from Marconi chief engineer J.O.G Cann.
This was the first documented example of programmed entertainment-based radio broadcasting. Long story short, here I am doing this.
Canada Post unveiled two stamps celebrating 100 years of radio in Canada.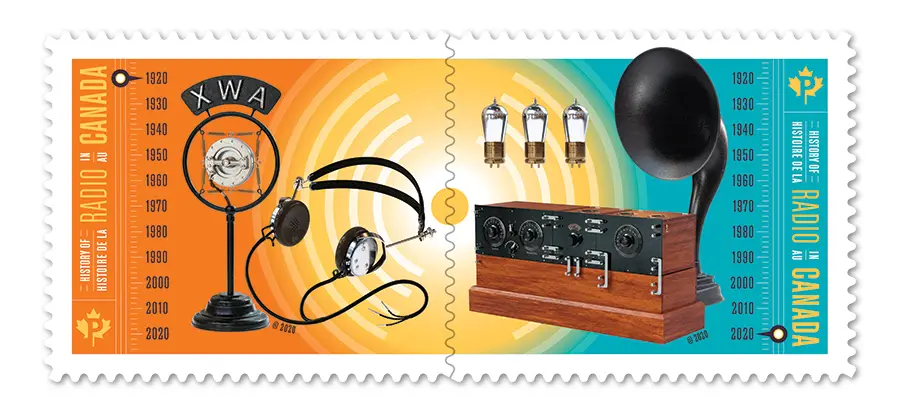 These stamps are available at CanadaPost.ca