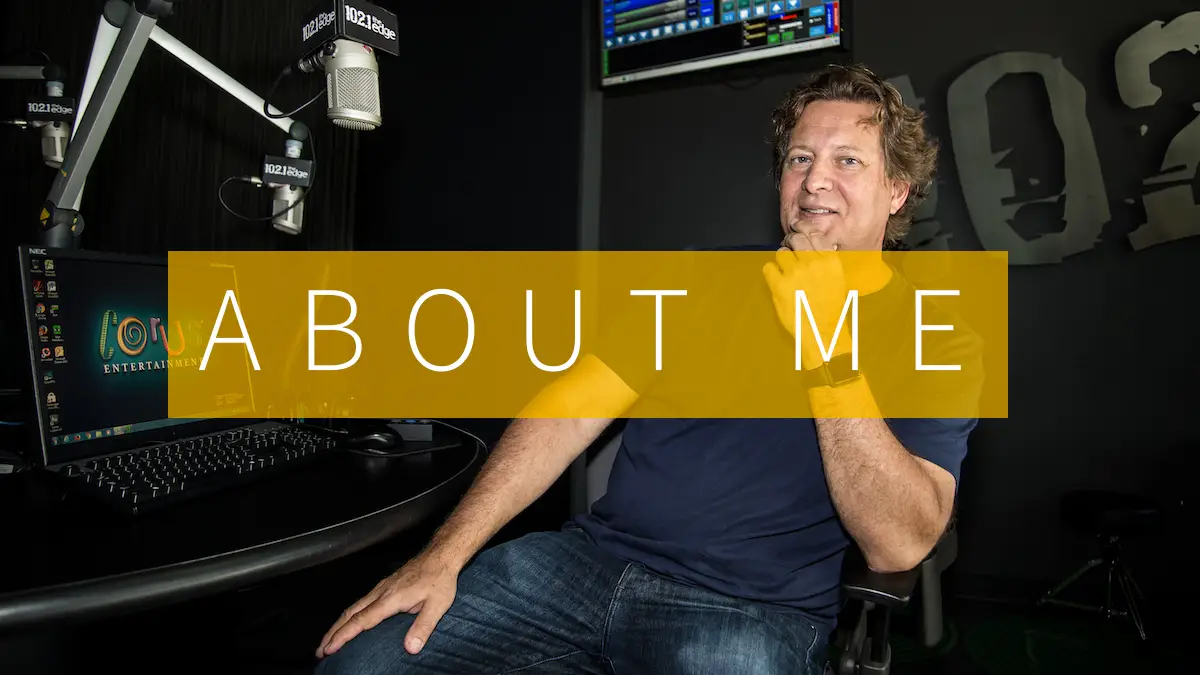 Alan Cross' Frequently Asked Questions:
Q: Can I send you an email?
A: Absolutely. And I'm usually pretty good about being prompt with my answers. Just send something to [email protected]. The address [email protected] will take you to the same place.
Q: Can you listen to my music and tell me what you think?
A: I get hundreds of submissions every week, so I'll try but there's no guarantee. Q:  Are any Ongoing History shows available for on-demand listening?
A:  Yes, slowly. In February 2017, we began offering Ongoing History shows as podcasts through iTunes and other podcast outlets. Most of the music has been edited out (here's why) but so far, the reaction has been very positive. We'll continue to add podcasts as fast as we can. We'd like to be able to offer full shows for on-demand listening through a stream, but like I said, regulatory hurdles make it difficult.
One other thing:  If you search for my name — Alan Cross — on iTunes, you'll find a big whack of audiobooks. They don't feature music (more licensing issues) but it's me telling all kinds of stories.
Q: What are your dogs' names?
The older one is Schmooze and the younger one is Squirt. They're purebred English bull terriers.
Q:  Can I hang out with you?
A:  Really?  To tell the truth, I'm not that exciting. But I'm flattered. Thanks for asking.
Q: Well, then, are you available for speaking engagements?
A: Yes! I do a lot of those. Email me at [email protected] and we'll talk.
Q: What other work do you do?
A: Let's see:
• Commercial voicework, TV/movie/documentary/web narration, and assorted other voiceovers. Contact my agent Roger here.
• Assorted writing assignments (bios, opinion pieces, liner notes–just about anything you can think of.)
• Radio consulting.
• Music Technology Consulting
And Finally, About Me:
Alan Cross' Bio
 I've always been a geek.  Just ask anyone I went to school with or any of the girls I tried to date.
My obsession with music began at age six when my grand­mother gave me a transistor radio—an old Lloyds—which spawned an all-consuming fascination with things that came over airwaves.  A few years later, my uncle—who moonlighted by servicing jukeboxes—kick-started my record collection by dumping a box of old 7-inch singles on me one Sunday afternoon.  I was hooked.
In October 1980, I got my start at CKUW at the University of Winnipeg, which, at the time, was a closed-circuit station.  Our broadcast range was limited to one hallway and one cafeteria.
After graduating I ended up at CJRL in Kenora, a 1,000 watt AM station that broadcast to the people and wildlife of Northwestern Ontario.  From there, it was on to KX-96/Brandon and Q94-FM/Winnipeg before I ended up at CFNY (renamed The Edge) in October 1986.  I'd first heard about the place through Rush's "The Spirit of Radio" when I was still in high school and remember thinking to myself "Wouldn't it be cool to work there one day?"
After fifteen years as a CFNY/Edge in a variety of announcer gigs, I moved to program director at Y95 in Hamilton, overseeing, in part, a frequency change that made the station Y108.
In 2004, I started a four-year stint as the station's Program Director (where I was somehow named Canada's PD of the year in 2005, 2006, and 2008), my latent geekiness once again came to the fore and I became Senior Program Director for Corus Interactive, the online arm of Corus Radio. My last project with Corus was as Head Curator of ExploreMusic, a truly unique online and on-air feature dedicated to music discovery.
Oh, and that radio show.  The Ongoing History of New Music debuted in February 1993 and since then it's…well, it's taken on a life of its own. There have been over 720 one-hour episodes making it (I think) the longest-running music documentary in Canada and one of the longest in North America—if not the world!
When that (temporarily) ended, I started a new show called The Secret History of Rock which ran for 100 two-hour episodes on stations across the country. (I own the rights to all those shows. I'm hanging on to those in hopes I can syndicate them globally. Anyone interested?)
After leaving The Edge/Corus in June 2011, I spent a couple of years working with various broadcasters:  Astral/Bell, Jazz-FM, Pattison, and NewCap.  Then I hooked up with Central Ontario Broadcasting, the Barrie, Ontario-based company that owns Indie 88 in Toronto.  I was part of the team that launched the station and became the voice of Indie for a year.
On August 1, 2014, I moved back to Corus as a sort of consultant/strategist–and The Ongoing History was revived as of September 1 of that year.
Then, on March 1, 2015, I co-founded the Music Technology Group and Event series with Andrew Dick and Nathalia Ribeiro. The group is for anyone who is interested in connecting with veterans in the Music and Technology industries and those who simply love music and want to learn more about how technology has shaped the way we consume, create, and monetize music. The Music Technology events take place in Toronto, every 4-5 weeks. The group is free to join and the events are free to attend.
I had a weekly national newspaper column in the Metro commuter paper (since gone bust), four published reference works on alt-rock, and four audiobooks under the banner of The Alan Cross Guide to Alternative Rock. Those books are also available chapter-by-chapter through iTunes. Just search for my name under "audiobooks." Oh, and there's a children's book called The Science of Song. These days, I write a weekly column for GlobalNews.ca. 
In January 2015, I co-founded Major League Mixes, a company that assists sports teams in getting their music mix right for their games. Our first client was a good one: The Toronto Maple Leafs. Learn more about Major League Mixes and all that we do here. Too bad that thing folded due to circumstances beyond our control.
What else?  I was a script editor for the documentary Who the F@#k is Arthur Fogel. There was ExploreMusic-TV on Bite-TV and Aux.  The inflight audio programming I did for Air Canada for years. The consulting. Working for the now-defunct Songza (I was disgarded when it was bought by Google). The various TV appearances.  The official biographies I wrote for rock bands.  Appearances in dozens of documentaries.  The magazine articles. The narrations.  The voicework, The consulting. The speaking gigs and lecture series. The Science of Rock'n'Roll travelling museum exhibit. The traveling to music festivals and conferences around the world (not to mention other places for pleasure and sheer curiosity). And did I mention that I hosted Reach for the Top for one season?
Jeezus, no wonder we don't have kids.
Oh… I almost forgot check out my Audiobooks and new children's book on Amazon!