About time: A pedal that makes your guitar fart
Guitarists love their effects pedals. There are thousands to choose from, each promising to give you an extra edge when it comes to finding that perfect sound. Yet since the first effects pedal went on sale in 1965, there's been a gap in the market: a pedal that makes guitars fart.
No longer. Behold The Fart Pedal. Here's how it works.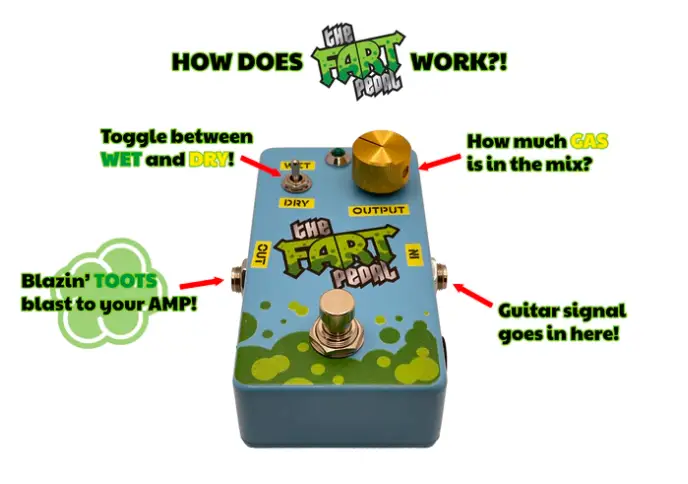 Here's a demonstration.
And now, a review.
If you wish to contribute to the manufacturing and marketing of The Fart Pedal, there's a Kickstarter campaign on right now.