And Now, The Green Day Documentary for American Idiot. Watch the Trailer.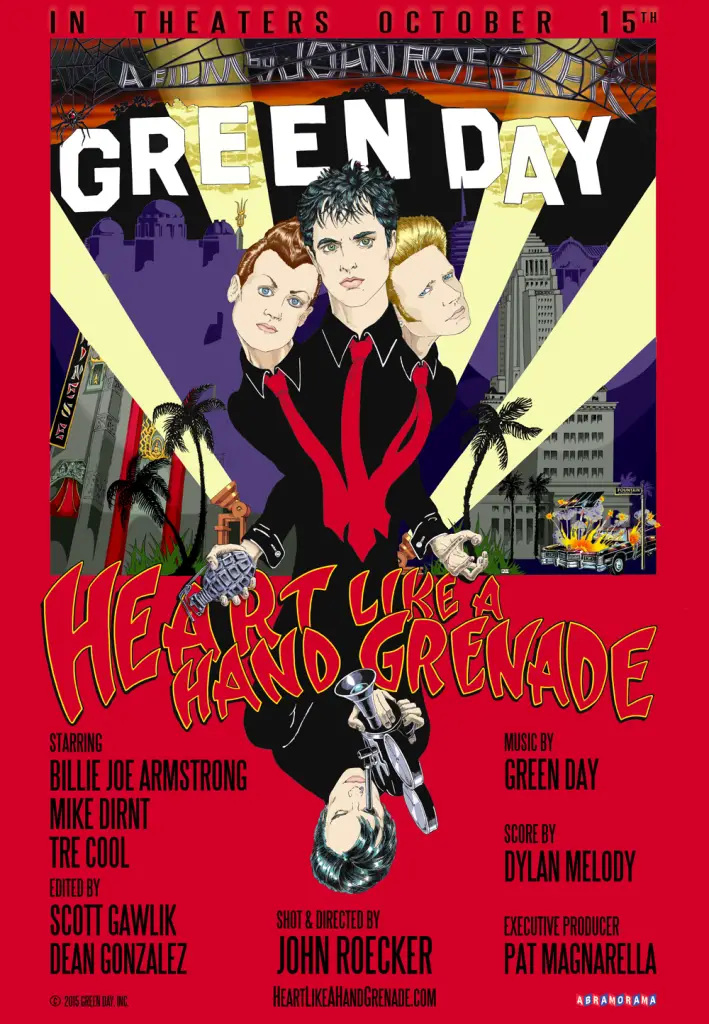 Just when you thought there was nothing more to say about Green Day's 2004 album, American Idiot, comes word that it's being made into a movie. A documentary, actually. (When the album first came out, there were plans to turn it into an actual film but that got morphed into a stage production.)
After scraping through footage that was more than a decade old, Heart Like a Hand Grenade promises "an unprecedented behind the scenes look at the writing and recording of their legendary album American Idiot." To some, this film was every bit as "lost" as Cigarettes and Valentines, the pre-AI album that went, er, missing, (yeah, right!) prompting the band to start all over again, which led to the making of this big comeback record.
The world premiere will come with a theatrical release October 15 (check local listings) followed by a VOD and digital release the next day.  Here's the trailer.