Another look at the vinyl comeback
[A look at the vinyl resurrection by Jess Water. – AC]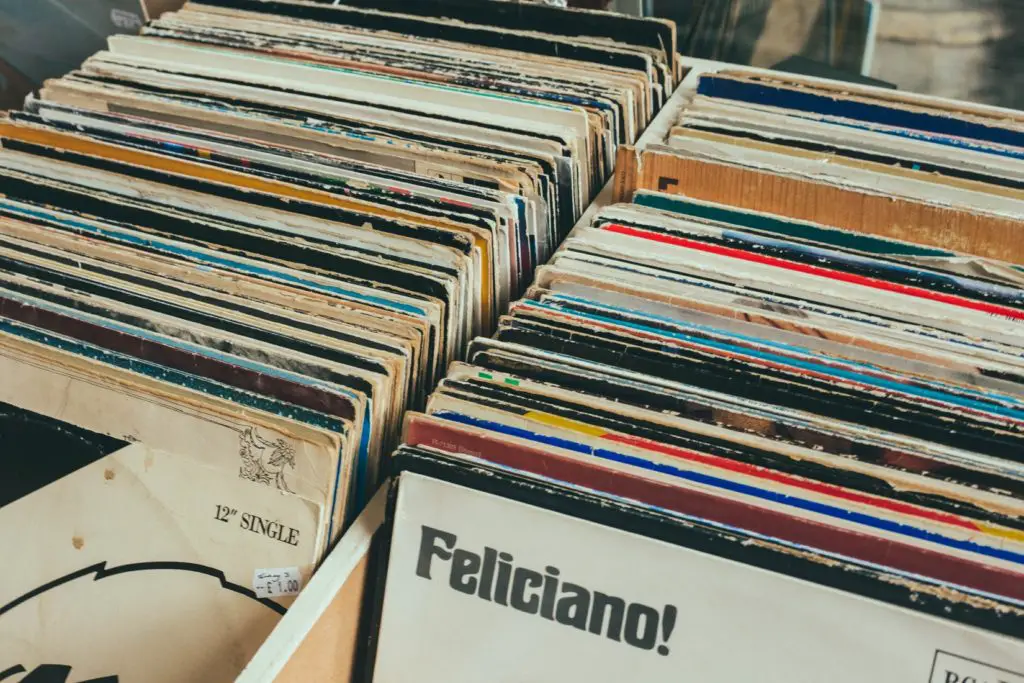 Vinyl has been going since 1948 but never left popularity when it comes to either hipsters or the generation who grew up with them. But, with sales stats showing that Canadian vinyl sales broke records in 2017, it's clear they're becoming popular for people of all backgrounds. Globally, CD sales have continued to drop over this period, though digital is ever booming – as you'd expect.
What's the reason for all of this? Vinyl quality has always been obvious, more so than digital quality. So that can't be the reason for this boom. In truth, there a few lesser known reasons vinyl is becoming so popular.
The thrill of the hunt
Once upon a time, you picked up the latest record after hearing a track on the radio. Once in the store, you had a huge range of vinyl around, most of which you'd only learn about from magazines or chatter. This led to discovering new music through vinyl, often carefully curated by record store owners. For many people, the thrill of digging through collections of vinyl is the key. Another boon is that you will often find a hidden gem, not yet transcribed to the major streaming services or YouTube.
Having something tangible
Modern homes are getting smaller as costs rise. This is especially true for inner city areas – most people are more than aware of the huge home costs in places like Vancouver. For adding personalization to the home, vinyl are an excellent proposition. Their thin nature makes the collection of hundreds of records easy, and the player won't take up much space, either. Having a tangible collection also sets out something to have and call your own that isn't as bulky or plastic-y as a CD collection, too. Plus, it eliminates the question of how to pass on a digital music collection, as sometimes-singer Bruce Willis pondered.
Pure sound quality
Finally, a nod to sound quality. You'll likely know all about it, but it's worth reiterating just how good – and how unique – vinyl is. It's lossless, as most digital records try and achieve. It's warm, without requiring the use of an equalizer or even particularly high quality playback equipment. Also, the hiss and crackle of a vinyl record can't be overlooked when appealing to emotion. These might sound like defects, but for many music enthusiasts, they're added value.
Vinyl is making a comeback, and it's not just a result of niche interests. There are so many good reasons to listen to music on vinyl, and this is being demonstrated in the ever-increasing sales.