Attention Billy Talent Fans: The Officially Unofficial Fan Art Show is Coming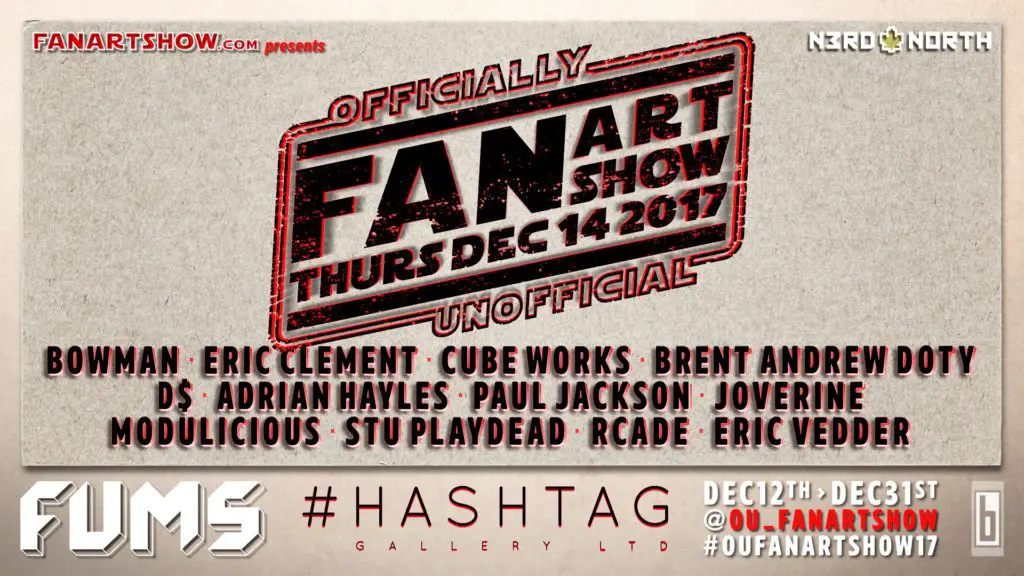 Billy Talent has always been a big champion of raising money for the MS Society of Canada because drummer Aaron Solowoniuk has been living with the disease for years. Their fundraiser, F.U.MS., has been behind everything from concerts to golf tournaments to axe-throwing competitions(!!!) to raise money and awareness for young people affected by multiple sclerosis. The Officially Unofficial Fan Art Show is another one of those projects.
The show, curated by Aaron's buddy Bowman, will feature twelve artists paying home to Star Wars. In addition to Bowman, the other participants are Eric Clement,  Cube Works,  Brent Andrew Doty,  D$,  Adrian Hayles,  Paul Jackson,  Joverine,  Modulicious,  Stu Dead,  RCADE and Eric Vedder.
Here are the details:
#Hashtag Gallery 830 Dundas Street W, Toronto, ON M6J 1v3
Tuesday, December 12th to Sunday, December 31st, 2017
Opening Night: Thursday, December 14th 730pm – 1 am
Gallery hours: Tues – Fri. 4pm – 10pm; Sat & Sun 2pm – 8pm
Admission: FREE (kid friendly).