Beyoncé Just Bought a $312,000 Pair of Shoes
And here they are. If you'd like to count, there are 1,290 diamonds totally 65.50 carats. The shoe is also available in platinum (about $950 USD an ounce) or 18 carat gold.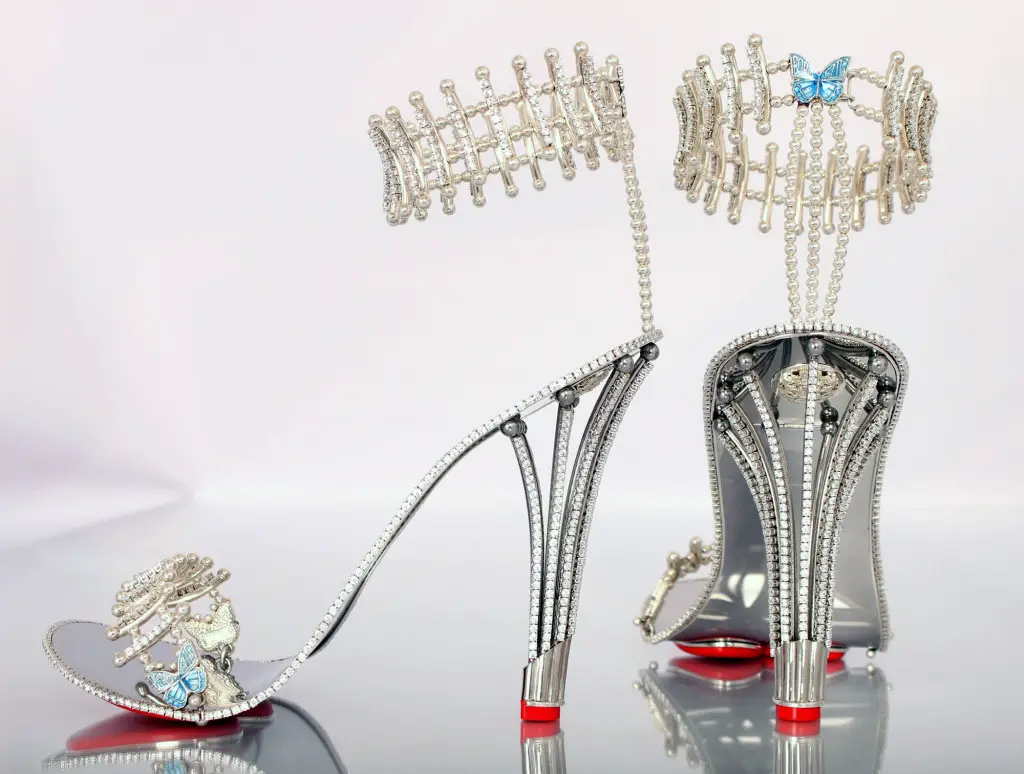 They come from the House of Borgezie in London. I quote:
Sparkle like the brightest stars on the clearest night
The Princess Constellation has been by far the most challenging creation Christopher Michael Shellis has embarked upon and has called upon every resource and skill that Christopher has accumulated over last 20 years.
And she also added a matching $85,000 belt. Watch for both in her next video.  Oh–so then it's a write-off-able business expense, is it?
(Via Just Luxe)