Buying Fewer CDs? You're Not Alone.
MIDiA Research sent out this graphic in Monday's newsletter. If you've been buying fewer CDs, you're in good company. And notice that the age of the CD buyer is getting older, too.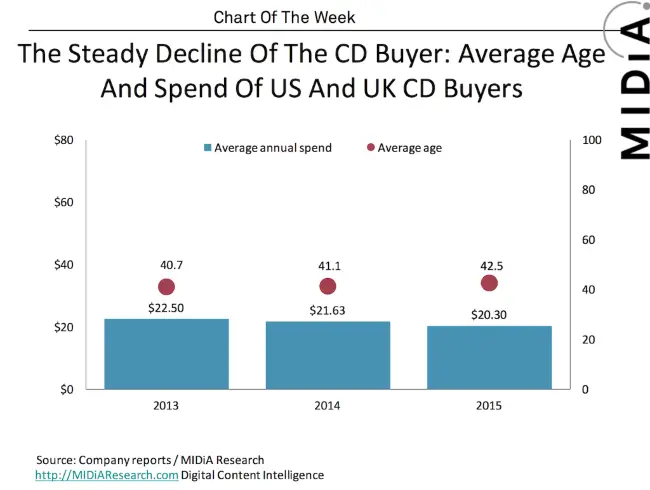 As much as we may be in the era of streaming, nearly half of recorded music revenue globally is still derived from physical sales, with the CD making up the vast majority of that. So, for all the understandable focus on how YouTube, Spotify, Soundcloud & co are shaping the future of the music business, the humble CD buyer remains crucial. Take away the $4.5 billion of physical music revenue generated in 2015 and most record labels of scale, majors included, would go belly up. And yet the CD buying consumer has become almost an industry afterthought, a consumer segment that is being left to wither on the vine.
Read the rest of the article here.