Conan is King for Social Media Impact for Bands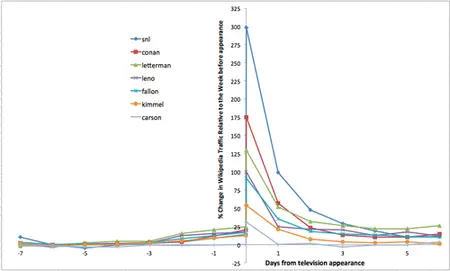 While viewership is shrinking–just ask Jay Leno's masters at NBC–it's still an excellent move for a band to accept a booking on one of the late-night shows. The kind of exposure you can get is priceless–and it can be even better if you use social media to your advantage.
A recent study says that the best show for reaction on a social media level is Conan O'Brien–even better than Saturday Night Live. And that can be turned into more iTunes sales and more ticket sales on any subsequent roadtrip.
Lots of charts and data from Hypebot here.