Auston Matthews of the Leafs and Connor McDavid of the Oilers Now Have Their Songs (As Do Many Other NHLers)
Auston Matthews has made a major impact on the fortunes of the Toronto Maple Leafs in his rookie season. He's even had a song written about him already.
Connor McDavid of the Edmonton Oilers is also officially a Big Deal. How do we know? Because he's got a song written about him, too.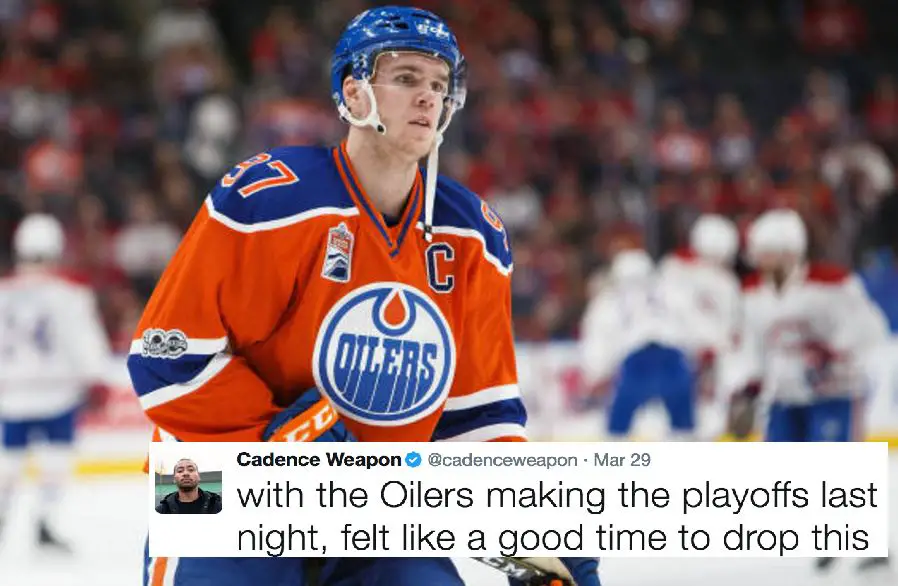 How many other songs are there about NHL stars? Let's count:
1. "Gordie Howe is the Greatest of Them All" by Big Bob and the Dollars (1963)
2. "Clear the Track, Here Comes Shack" by Douglas Rankin and the Secrets (1966)
3. "The Ballad of Wendell Clark, Parts 1 and 2" by the Rheostatics (1987)
4. "Gretzky Rocks" by The Pursuit of Happiness (1995)
5. "Elegy for Gump Worsley" by The Weakerthans (2007)
https://youtu.be/lkUs6ceevO0
6. "Dear Coach's Corner" by Propagandhi (2009)
7. "Hey There Iginla" by SubPlotA (2009)
What am I missing? I know there's "The Golden Jet" and "Sawed Off Stick," both of which are about Bobby Hull (according to Douglas, anyway) but don't seem to have made YouTube anywhere.