Everything is Connected: 02 January 2013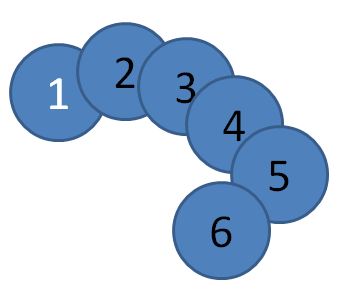 [Brent Chittenden is once again playing connect-the-dots and being led into unexpected directions. God bless the hyperlink. – AC]
Welcome to Everything is Connected, where we take a New Year's day worth of music trivia and Elevate it to Pop culture madness. This week we go from U2's main man to that Dr. Demonto favourite, "Fish Heads."
As we've covered on this website before, U2 are very smart with their money and Bono is no exception to this. One of Bono's endeavours is Elevation Partners, a private equity group that invests in intellectual property, media and entertainment companies. They are best know for their in ownership of 1% of Facebook but they done a few other things like invested 300 MILLION dollars to help form the alliance between Bioware and Pandemic Studios.
Bioware is a video game company that has made a few of my personnel favourite games including Star Wars: Knights of the Old Republic and a game I loved but doesn't seem to get a lot of mention, Jade Empire. A guy who has done voice work for both of those games as well as many other video games, films and television shows is Robin Atkin Downs.
Robin is one of those actors that you've seen or more so heard in a ton of cartoons, television series, films and video games. One particular acting gig that he's known for in nerd circles was that of Morann in Babylon 5: In The Beginning.
Babylon 5 was a great sci-fi show that featured as a co-star Bill Mumy. Bill Mumy has done a great many things in his life but he's probably best remembered for portraying Will Robinson on the original Lost in Space and Lennier on Babylon 5 but Mumy has always had an interest in music and with his childhood friend Robert Haimer, formed the comedy music duo or Barnes and Barnes. And we all know Barnes and Barnes from and incredibly well known song/earworm "Fish Heads."
For those who want the short version, the connection chain follows as so: Bono – Elevation Partners – Bioware – Robin Atkin Downs – Bill Mumy – Fish Heads
BONUS TRIVIA The video for Fish Heads was directed by actor Bill Paxton who also appeared in the short. Do you know of a set of connections we should know about? Do you have a challenge for me to try and connect a rock star with an event of other celebrity? I'm taking requests, all you have to do is leave it in the comment section!